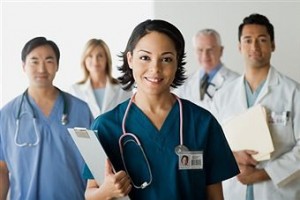 It takes a special person to become a nurse manager who is talented in what they do. Not only do you need to be a talented communicator and possess business know-how, you also need to be a skilled nurse who has a way with patients and their families. If you believe that you have the leadership skills, professional values and the qualities that you need to take on a managerial role, it is time that you learn what steps you will need to take to hold a nurse management title. Here is a step-by-step guide that will take you from a prospect to a certified manager in nursing.
Earn Your Bachelor of Nursing in Science
The very first step to becoming a nurse manager is becoming a nurse. While there are a few different educational paths that you can travel down to qualify for licensure as a Registered Nurse, it is important that you take an accredited Bachelor of Science program majoring in Nursing (BSN) when your career goal is to work in management, according to the American Association of Colleges of Nursing. For generalists, an associate's degree may be enough, but specialists who take on managerial roles must complete graduate programs. Since you need to advance your degree, you will need a four-year degree to become an RN.
If you already possess an associate's degree, there are special associate's to bachelor's degree pathways that can be completed within 18 months. When you are choosing a BSN program, make sure that you look for one that will allow you to minor in something like business or healthcare management so that you are ready for advanced studies and supervisory roles.
Test for Your Nursing License
After you graduate with your BSN, you will be ready to sit for your NCLEX-RN exam so that you can become an licensed RN who is ready to practice in clinical settings. Once you pass the licensing exam, you will need to gain several years of experience in nursing in various settings. Be sure that you take on supervisory responsibilities whenever possible to add to your resume. The more responsibility that you take on, the better ready you will be when it is time to apply for nurse manager openings.
Enter a Graduate Degree Program
While some smaller private practices and facilities will hire a manager with a BSN and years of supervisory experience, a majority of organizations want to give the top nursing manager position to someone who has a graduate degree and knowledge of different areas in business. You will need to learn about fiscal management, planning, legal issues, and control functions to be a nurse administrator who oversees staff and handles everything in the back-end. You can either study for a Master's in Healthcare administration or a Master of Business Administration to become a leader with business acumen and nursing skill, according to American Nurse Today. Be sure that you compare each program so that you choose the better option.
Related Resource: Nurse Adminstrator
Once you earn your graduate or business degree, you can start to apply for roles. It can be very helpful to get certified as a nurse manager to show your commitment to the field. To be eligible for Certification for Nurse Managers and Leaders credentials you will need to possess no less than two years of nurse manager experience. Become a nurse manager and then get experience so that you can then become a CNML.