What is a Master of Science in Nursing? – A Master of Science in Nursing is a two-year graduate degree required as the minimum for licensure in advanced practice nursing, and for jobs in other high-level nursing leadership roles both in and outside of the clinical environment.
From advanced practice nursing roles to positions in clinical leadership, administration, education and informatics, the MSN is the degree that meets the minimum qualifications for APRN certification and licensure, as well as important positions outside of direct patient care.
Better-educated nurses are changing the face of healthcare delivery in the U.S., and the MSN is undoubtedly driving the change.
Additional Resources:
Top 10 Online Master's in Nursing (MSN) – Gerontology
Top 10 Best Online Master's in Nursing (MSN) Leadership Degree
About Master of Science in Nursing Degrees (MSN)
Today's MSN nurses are leaders, changemakers, specialists, and innovators – and, in response to a challenging healthcare environment marked by limited access to preventative care, an aging population, and a persistent shortage of physicians, they are increasingly serving as primary care providers too.
Whether they're serving as independent practitioners in freestanding clinics or as part of a larger team working in a major hospital, MSN-educated nurses aren't just valuable additions to the nation's healthcare industry, they're vital to the strength of the profession and to the availability of high-quality, cost-effective healthcare.
For years, esteemed organizations like the Institute of Medicine, the Carnegie Foundation for the Advancement of Teaching, and the Robert Wood Johnson Foundation have supported advanced levels of education for nurses as a way to create a workforce that can better address the needs of a diverse population. According to the American Association of Colleges of Nursing (AACN), "more education brings more opportunity, and many doors are open to nurses with master's degrees."
Why More Nurses are Choosing to Earn the MSN
The nation's healthcare system has never been more fraught with challenges. An aging population, longer life spans, and increasing numbers of Americans with complex health issues have put a significant strain on our nation's physicians. The Association of American Medical Colleges (AAMC) projects a shortage of some 139,000 physicians by 2033.
The advanced practice registered nurse (APRN) has become the hero in this otherwise-grim healthcare climate. These advanced clinicians are providing high-quality, cost-efficient care to millions of Americans every year, especially in rural areas where a shortage of primary care providers remains a chronic and persistent issue.
Recent stats from the American Association of Nurse Practitioners reveal that the nation's nurses are rising to the occasion. As of January 2019, a record-breaking 270,000 nurse practitioners were licensed to practice in the U.S. It was estimated that in 2018, NPs were the primary point of contact for more than one billion patient visits.
The number of NPs and other APRNs is only expected to increase as more and more states grant these practitioners the independent practice privileges they deserve. While APRNs have been practicing since the 1960s, their role in the delivery of healthcare has expanded significantly in recent years, with many states either easing or eliminating practice restrictions so as to allow them to diagnose illnesses, develop treatment plans, and prescribe pharmaceuticals without physician oversight.
Currently, APRNs can practice independent of a physician in 23 states, and many more states are following suit by easing practice and prescriptive authority restrictions. It's proving to be the obvious solution for states dealing with persistent physician shortages, and one that regulators are becoming more comfortable with as studies continue to show APRNs providing outstanding care that results in high patient satisfaction rates.
Many of today's APRNs are overseeing their own practices or operating partner clinics with other APRNs. They are serving as primary providers of care, prescribing medications, and ordering tests. The opportunities are greater than ever before and will only continue to increase as more states recognize the value of allowing APRNs to practice and prescribe to the full extent of their knowledge and training.
Professional Opportunities for MSN-Educated Nurses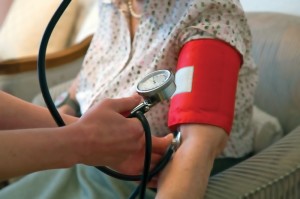 According to the AACN, nurses with master's degrees have the skills and knowledge necessary to:
Direct patient care at an advanced level
Conduct research
Teach online and in the classroom
Impact public policy
Lead health systems
Consult with corporations
Implement evidence-based solutions that revolutionize healthcare
The MSN also prepares nurses to fill highly specialized roles in areas like public health, psychiatry, palliative care, forensics, genetics, and systems improvement.
An MSN degree prepares nurses to serve either in direct care, through an advanced clinical practice role, or in systems-focused roles like public policy, informatics, management and administration:
Direct Care – Advanced Nursing Practice
Advanced practice registered nurses in direct care are both state-licensed and nationally-certified in their respective advanced practice role, and often in a particular patient population focus.
Because they are qualified to provide direct patient care, which includes assessing, diagnosing, and managing medical issues, ordering tests, and prescribing medications, (either independently or under a collaborative agreement with a physician, depending on state law), these clinicians must hold an MSN or higher degree and pass a national certification exam in order to practice.
There are four recognized APRN roles:
Certified Nurse Practitioner (CNP) – Providers of primary, specialty, and acute healthcare; includes a focus in one or more of the following:
Family/Individual Across the Lifespan
Adult-Gerontology
Neonatal
Pediatrics
Women's Health/Gender-Related
Psychiatric/Mental Health
Certified Registered Nurse Anesthetist (CRNA) – Providers of anesthesia and pain management services
Certified Nurse-Midwife (CNM) – Providers of primary, gynecological, and reproductive healthcare
Clinical Nurse Specialist (CNS) – Diagnose, treat, and manage patient care
Systems-Focused Roles
The MSN also prepares many RNs to hold positions in administration, education, health policy, informatics, and more:
Clinical Nurse Leaders – Oversee programs focused on patient care coordination, safety, and team coordination
Nurse Administrators – Manage nursing teams, departments, or healthcare systems; hold a variety of leadership positions in all practice environments
Clinical Nurse Educators – Prepare new and existing nurses in hospitals, nursing schools, public health agencies, and more
Nurse Informaticists – Manage and communicate data, information, and knowledge in nursing practice to improve information management and communications in nursing
Public Health Nurses – Manage public health clinics and focus on programs and efforts related to population health, health promotion, disease prevention and control, and community education
What to Look for in Master of Science in Nursing Degree Programs
The Master of Science in Nursing (MSN) is a graduate-level degree that prepares nurses for roles in advanced practice nursing, clinical education, informatics, and leadership and executive roles.
Because both RNs and non-nurses with a wide variety of educational and experiential backgrounds pursue the MSN, colleges and universities often offer MSN programs with different entry points specifically tailored for different student profiles:
RN-MSN: These programs are designed for nurses with associate's degrees. They take about two to three years to complete and have the baccalaureate content built into the front end of the program.
BSN-MSN: These traditional MSN programs are designed for BSN-prepared nurses and can be completed in about one to two years of full-time study.
Entry-Level MSN: Entry-level MSN degrees are designed for students who hold a bachelor's or master's degree in an area other than nursing. These programs begin by including all baccalaureate-level nursing content and the initial RN licensure in the front end of the program. They can be completed in about two to three years.
There are a variety of points to consider when choosing an MSN program:
Accreditation
Accreditation is mandatory for programs preparing nurses for APRN roles and is required to take the appropriate APRN certification exam for the respective role and patient population focus.
Both the Commission on Collegiate Nursing Education (CCNE) and the Accreditation Commission for Education in Nursing (ACEN) accredit MSN programs in the U.S.
The Council on Accreditation of Nurse Anesthesia Educational Programs (COA) accredits nurse anesthesia programs in the U.S., and the Accreditation Commission for Midwifery Education (ACME) accredits midwifery education programs in the U.S.
Program Delivery
For many practicing nurses, convenience and flexibility must be considered when choosing an MSN program. Many colleges and universities offer online or hybrid courses and some offer a fully online curriculum to accommodate students with busy schedules or geographical limitations. This type of flexibility in instruction has become more commonplace in recent years and has allowed nurses to continue their education without sacrificing their professional responsibilities.
Student Outcome Statistics
One of the best ways to identify a program's quality is by examining their student outcome statistics. Graduation rates, employment rates, and certification exam pass rates all speak to the quality of its curriculum, instructors, and clinical experiences. Most schools make this information readily available on their websites, either front and center as a way to promote their programs, or on dedicated federal student aid disclosure pages.
Program Features
Doctoral-prepared instructors, low student-to-faculty ratios, student assistance in the form of academic support services and career services, and state-of-the-art campus labs are all points to be considered when choosing an MSN.
Careers and Salaries for Individuals with MSN Degrees
While career options and earning potential vary, one thing's clear: the MSN can open the door to opportunities in advanced practice and administration, and the strong salaries those positions are known for.
In 2019, the U.S. Bureau of Labor Statistics (BLS) revealed six-figure salaries in all three APRN roles they track:
$111,840 for nurse practitioners
$108,810 for nurse-midwives
$181,040 for nurse anesthetists
That same year, BLS revealed similar salaries for nurses in executive and management roles, with medical and health services managers earning an average of $115,160 while the top 10% earned more than $189,000.
(May 2019, U.S. Bureau of Labor Statistics salary estimates for nurse practitioners (https://www.bls.gov/oes/current/oes291171.htm), nurse-midwives (https://www.bls.gov/oes/current/oes291161.htm), nurse anesthetists (https://www.bls.gov/oes/current/oes291151.htm), and medical and health services managers (https://www.bls.gov/oes/current/oes119111.htm) are based on national data, not school-specific information. Conditions in your area may vary. Data accessed November 2020.)