By BMSND Staff
Next in our series of up and coming nursing schools is our ranking of the top up and coming nursing schools in the west.
The nursing profession has changed drastically over the past few decades. With new medical technology becoming available each year and advancements being made in medical research on an ongoing basis, it's more important than ever for  nursing schools to remain relevant. Students looking for a solid nursing education that will prepare them for success in today's healthcare workforce should do their due diligence to ensure that the college or university they choose is making an ongoing effort to provide the most contemporary professional training possible.
Our editors have researched dozens of up and coming nursing schools in the western region of the country to determine the ten that stand out among the rest.
Rating and Ranking Methodology
Innovative Instructional Methods (e.g., experiential learning) – 1 point
Use of Cutting-Edge Technological Resources – 1 point
Recent Facility Additions/Renovations – 1 point
Related Student Organizations and Societies – 1 point
Flexible Track Options (distance learning, weekend/evenings, accelerated degree programs) – 1 point
Community Connections – 1 point
"Wow" Factor – 1 point awarded for each unique feature or program that "wowed" us
Up and Coming Nursing Schools in the West
There are many quality options for prospective nursing students who wish to study in the western part of the United States. The following schools have shown an exceptional effort towards sustained growth and progress. These noteworthy schools have been rated according to the above rating and ranking methodology and are listed here in descending order. Net price has been considered only when two or more schools received the same rating.
#10 – Gonzaga University
Spokane, Washington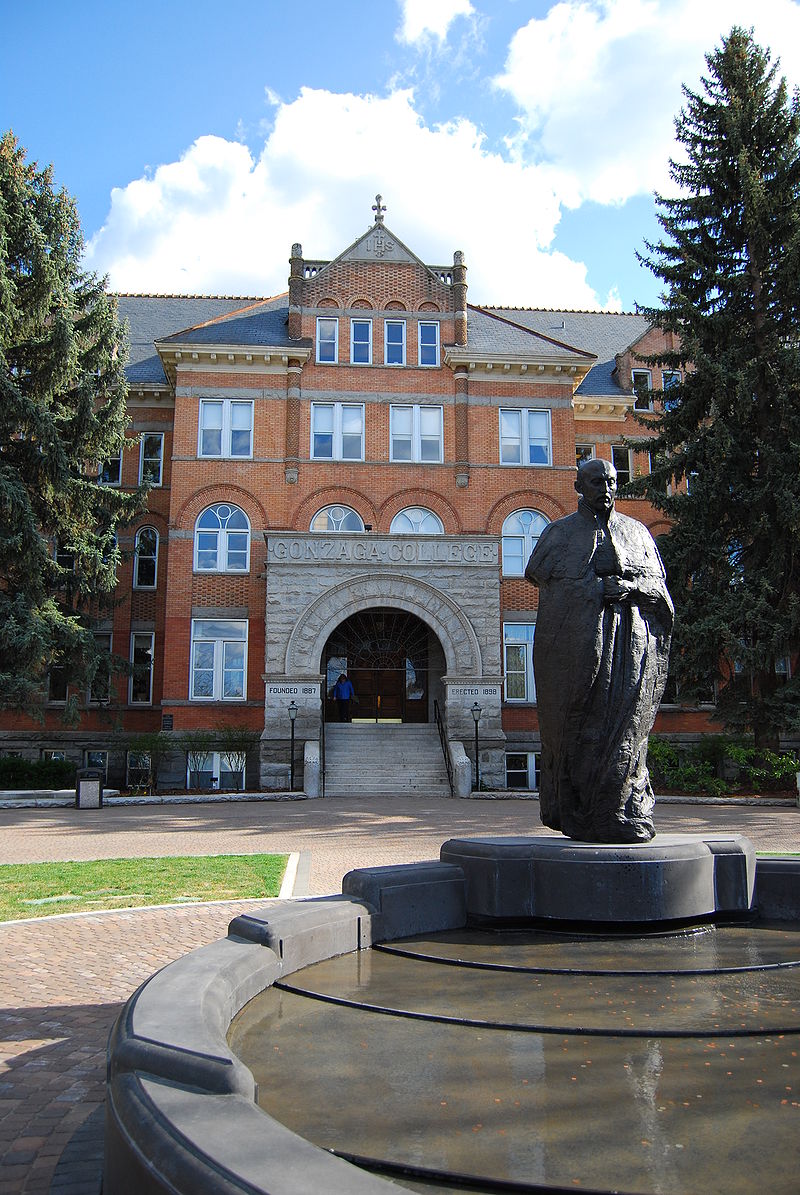 Points
: 4
Enrollment
: 7,563
Net Price
: $28,650
Founded in 1881 as a boys college, Gonzaga University is now a private four-year university located on a 131-acre campus near the Spokane River. The university's relatively new School of Nursing and Human Physiology was established in 2013 and now offers a traditional bachelor of science in nursing degree program as well as four online options: the Online Registered Nurse to Master of Science in Nursing (RN to MSN), the Online Master of Science in Nursing (MSN), the Online Doctor of Nursing Practice (DNP), and the Online Second Master's Degree. Gonzaga was voted #6 "Best Value in the West" for 2019 by U.S. News and World Report, and for two years in a row Money Magazine listed it as among the best values for private colleges and universities in the Pacific Northwest.
#9 – Utah Valley University
Orem, Utah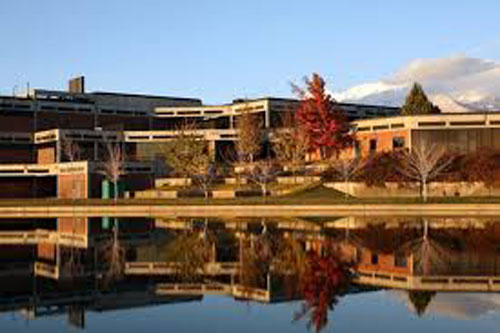 Points
: 5
Enrollment
: 39,931
Net Price
: $9,792
In addition to a high quality education, there are outstanding networking opportunities for students in the Department of Nursing at Utah Valley University. These include the UVU Student Nurses Association and its affiliations with the Utah Student Nurse Association, the National Student Nurse Association, and the Utah Nurses Association. The department offers nursing programs starting with associate's degrees and going up through the master's level. Its MSN program prepares graduates to serve as nurse educators in academia or a clinical setting. Community outreach is one of the factors that make this school stand out. Nursing students have the opportunity to provide wellness outreach and health education with local partners throughout the community at places like the Provo City Centro Hispano Health Fair, the Huntsman World Senior Games, and the Rescue Mission of Salt Lake.
#8 – Weber State University
Ogden, Utah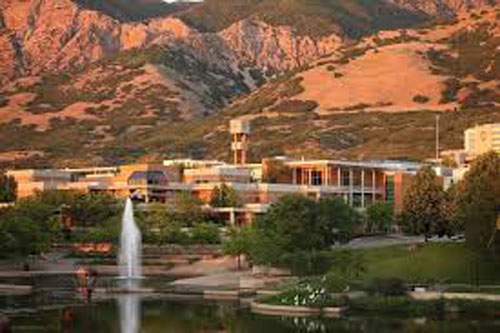 Points
: 5
Enrollment
: 28,247
Net Price
: $9,853
The MSN program offered through the Annie Taylor Dee School of Nursing at Weber State University has been making leaps and bounds since it gained accreditation. With its "career ladder" approach, the dedicated faculty have earned this school national recognition. The rungs of the ladder run the gamut. Starting with an with an associate's degree, options progress through a BSN, MSN, and graduate certificates before culminating with a DNP. Learning site flexibility is maximized by partnerships the nursing school has throughout the state, including in Layton, Logan, and Kaysville, with additional fully-online options.
#7 – Eastern New Mexico University
Portales, New Mexico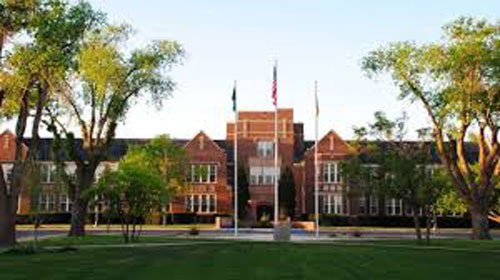 Points
: 5
Enrollment
: 6,005
Net Price
: $11,178
Home to more than 60 academic programs, the Eastern New Mexico University Department of Health and Human Services offers two attractive options for prospective nurses: a highly regarded BSN completion program and a regionally-competitive MSN program in education. The MSN is a fully-online program designed to maximize convenience. Working nurses in particular take advantage of this; 95% of those graduating worked full-time as RNs while students, and 97% of students are enrolled part-time. The nursing faculty are particularly noteworthy as professionals, while the university itself is in the top-10% of public institutions in the Southwest for offering the lowest tuition rates.
#6 – California State University – Fresno
Fresno, California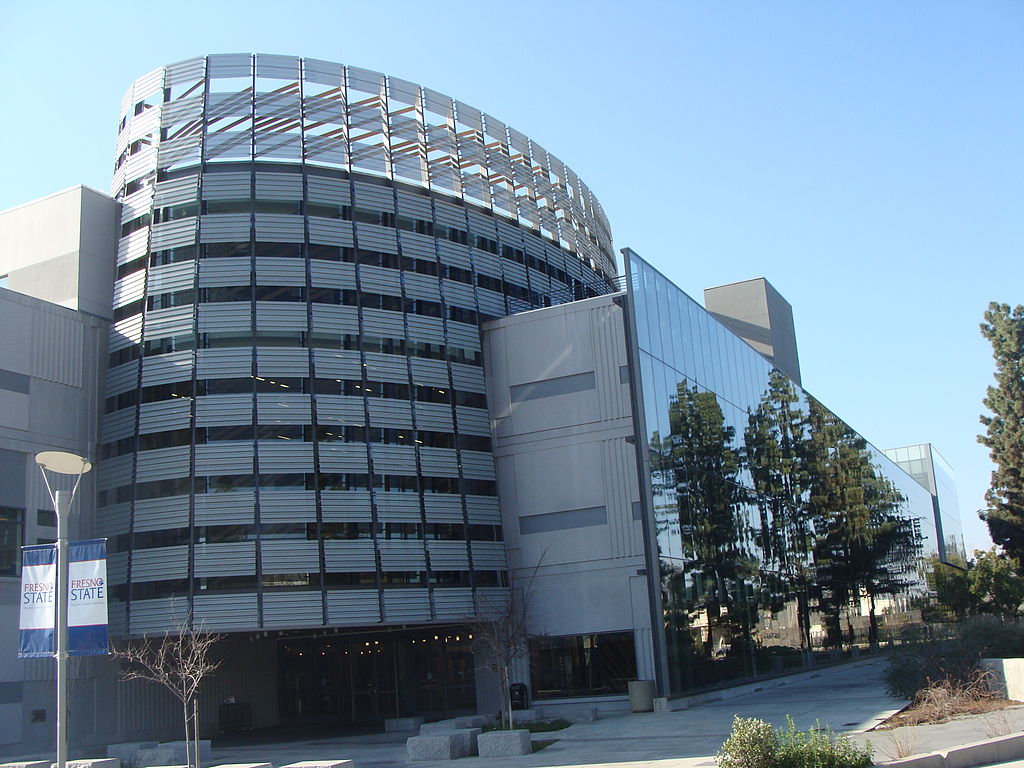 Points
: 5
Enrollment
: 25,137
Net Price
: $16,046
In 1911, California State University opened its doors as a teacher's college and is still the area's largest producer of educational professionals. The university's School of Nursing is growing rapidly as well, however. Today, prospective nursing students have the opportunity to pursue one of several programs of study: the Bachelor of Science in Nursing, the School Nurse Services Credential Program, a Master of Science in Nursing, a Post-Master's Nurse Practitioner Credential Program, and a Doctor of Nursing Practice program. The school also features several off-campus research and training centers as well as the Fresno State School of Nursing Community Health Mobile Unit.
#5 – Point Loma Nazarene University
San Diego, California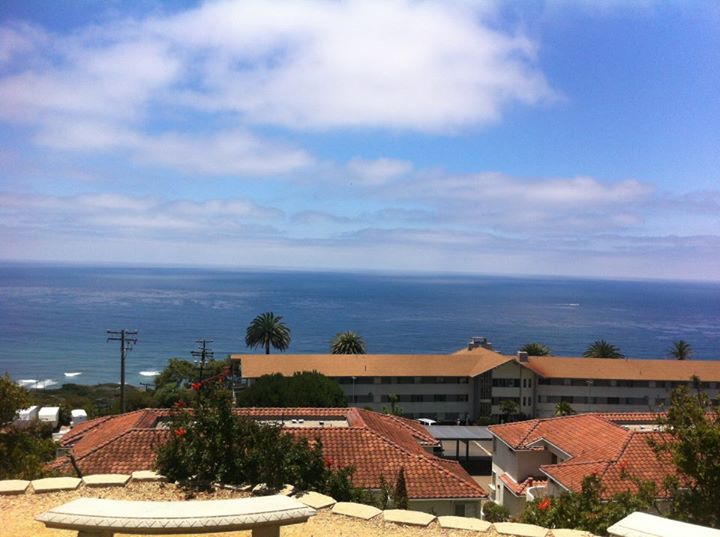 Points
: 6
Enrollment
: 4,592
Net Price
: $31,160
Point Loma Nazarene University offers three options for prospective undergraduate nursing students: the Bachelor of Science in Nursing program, the RN to BSN program, and the LVN to BSN program. In addition to a DNP, graduate programs include a general Master of Science in Nursing with an option to specialize in business or education, plus Clinical Nurse Specialist tracks in Adult/Gerontology, Family/Individual Health, and Pediatrics. The PLNU School of Nursing was recently awarded the Song-Brown Grant which will be used to purchase high fidelity, computer controlled simulation mannequins for the nursing skills lab.
#4 – Northwest Nazarene University
Nampa, Idaho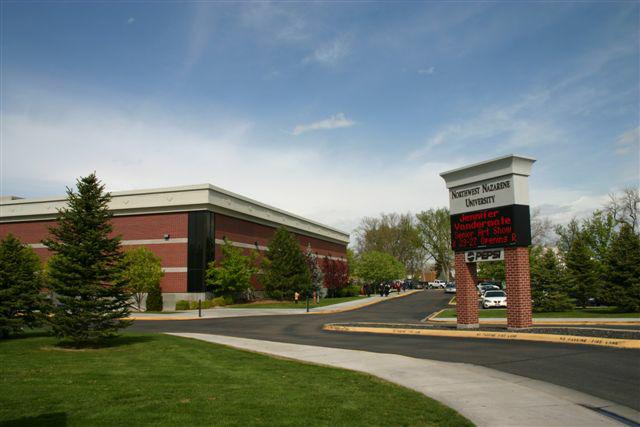 Points
: 6
Enrollment
: 2,201
Net Price
: $22,320
NNU offers an on-campus Bachelor's degree in nursing, plus online programs like an RN to BSN, MSN, and MSN Family Nurse Practitioner track. Thanks to a grant from Blue Cross of Idaho, the advanced nursing practice lab has recently been renovated to better serve the school's students. Northwestern Nazarene is home to an engaged Student Nurse Association that benefits the local community through partnerships with the Canyon Area Immunization Coalition, the Nampa Family Justice Center, fun community events, and Operation Christmas Child.
#3 – New Mexico State University
Las Cruces, New Mexico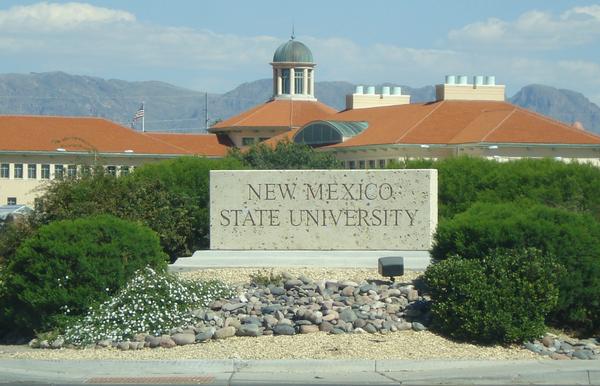 Points
: 6
Enrollment
: 14,289
Net Price
: $14,382
New Mexico State University has been providing high-quality nursing education for students since 1972 and offers a 4 year pre-licensure BSN, the online RN to BSN for returning nurses, and the 2nd degree road runner option for individuals who already have an undergraduate degree in another discipline. NMSU's Doctorate in nursing practice received national accreditation in 2014. More recently a school of Nursing Assistant Professor was awarded a grant from the National Institutes of Health for his research on diabetes and hypertension in Hispanic men. In 2020 Niche.com ranked the NMSU School of Nursing among the best of its kind in New Mexico.
#2 – University of San Diego
San Diego, California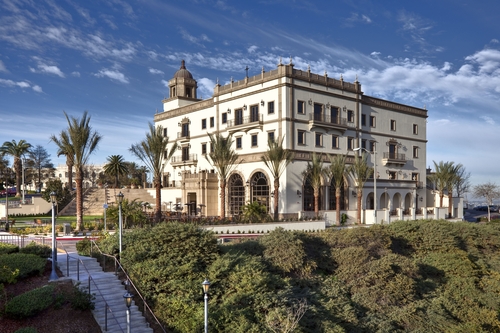 Points
: 7
Enrollment
: 9,073
Net Price
: $50,655
As a graduate nursing school, the Hahn School of Nursing School and Health Science at the University of San Diego offers several stellar options for established nurses who wish to continue their education: a Master of Science in Nursing, a Doctor of Philosophy in Nursing, and a Doctor of Nursing Practice. The school recently completed construction on the Betty and Bob Beyster Institute for Nursing Research, Advanced Practice and Simulation, a three-story $8 million facility which includes a state-of-the-art simulation center as well as a research library. In 2020 U.S. News and World Report ranked this nursing school as among the best graduate programs in the nation for its MSN and DNP degrees.
#1 – Washington State University
Pullman, Washington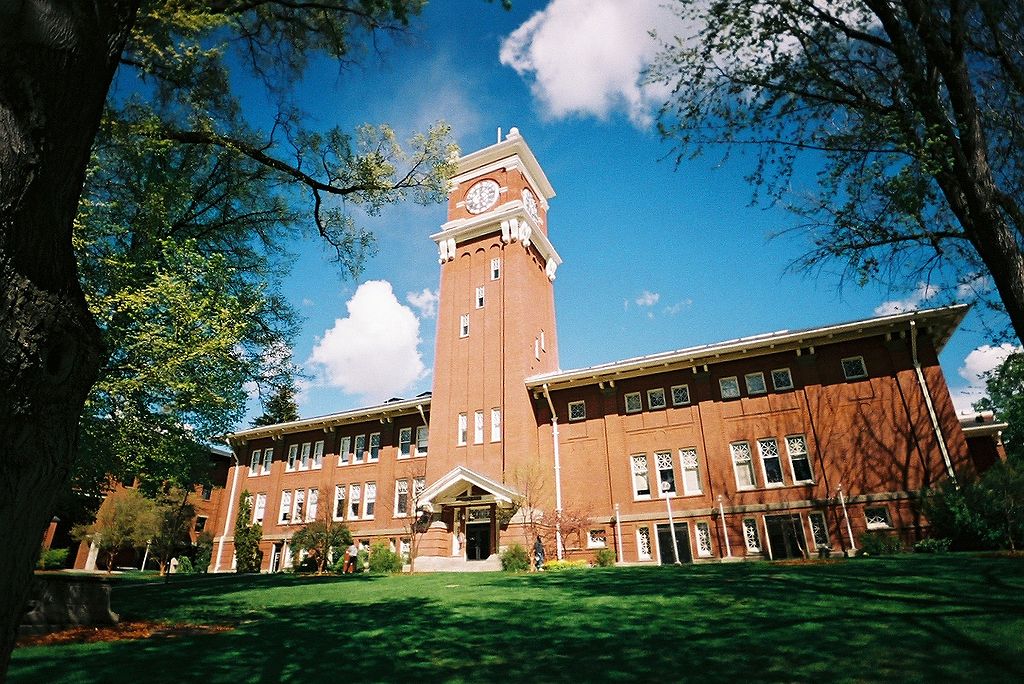 Points
: 7
Enrollment
: 31,478
Net Price
: $17,816
The School of Nursing at Washington State University prepares over half of all baccalaureate degreed nurses in the state. The school's experienced faculty act as not only instructors but mentors as well, guiding students through clinical training experiences and collaborating alongside them on groundbreaking research projects on topics such as rural mental health, substance abuse, addictions, geriatrics, environmental health, transitional care, underserved populations, cultural competency in nursing, and childhood obesity. WSU was recently recognized as the third most beautiful nursing school in the nation.
This concludes our listing of the top 10 up and coming nursing schools in the west.  For more rankings in this series, see: