By BMSND Staff
Many nursing schools in the South are expanding their facilities and program offerings to accommodate the increasing demand for highly trained nurses in the region and across the nation. Some of these schools have yet to receive recognition from national publications, yet deserve consideration from aspiring nurses looking for a more affordable or accessible nursing school option.
In an attempt to discover these up-and-comers, we researched dozens of Southern schools with nursing departments and evaluated them in terms of their commitment to ongoing growth.
Rating and Ranking Methodology
Innovative Instructional Methods (e.g., experiential learning) – 1 point
Use of Cutting-Edge Technological Resources – 1 point
Recent Facility Additions/Renovations – 1 point
Related Student Organizations and Societies – 1 point
Flexible Track Options (distance learning, weekend/evenings, accelerated degree programs) – 1 point
Community Connections – 1 point
"Wow" Factor – 1 point awarded for each unique feature or program that "wowed" us
Up and Coming Nursing Schools in the South
The following schools have been determined to be the top ten up and coming nursing schools in the South. After rating them according to the methodology above, we list them here in descending order according to points awarded. In cases where two or more schools received the same number of points, we compared the tying schools by net price and assigned the higher ranking to the more affordable school.
#10 – Oklahoma Wesleyan University
Bartlesville, Oklahoma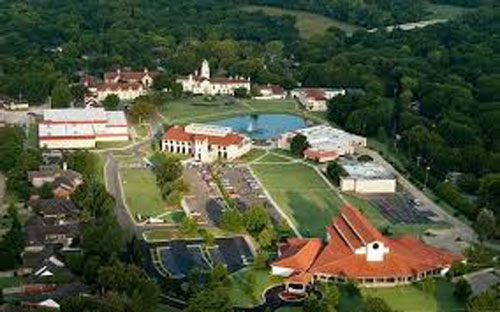 Points
: 4
Enrollment
: 1,096
Net Price
: $17,875
The Oklahoma Wesleyan University School of Nursing offers exceptional options for prospective nurses with its RN to BSN, BSN, and MSN programs. We're not the only ones who've noticed OWU. It's made national rankings for best value and best regional college lists with U.S. News and World Report, has been lauded as a military-friendly school, and CBS Money Watch has highlighted the faculty at Oklahoma Wesleyan University as being among the best. The MSN program offers two concentration options in nursing administration or nursing education, plus the advantage of a small class cohort that averages just 10 students. Advanced simulation labs, convenient campus and online options, and clinical experiences in diverse environments are icing on the cake.
#9 – Lenoir-Rhyne University
Hickory, North Carolina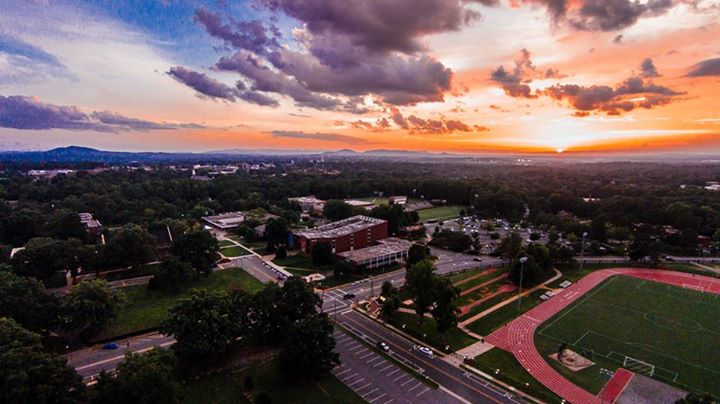 Points
: 4
Enrollment
: 2,700
Net Price
: $21,450
Originally created by four Lutheran pastors in 1891, Lenoir-Rhyne University is located in the foothills of the Blue Ridge Mountains. In 2007, two of the university's alumni gave the largest gift in the college's history, $5.1 million, to be used for a nursing scholarship and improvements to athletic facilities. Lenoir-Rhyne celebrated 50 years of nursing education in April 2014. The school's RIBN program, or Regionally Increasing Baccalaureate Nurses, allows students to enroll at a community college to complete their associate's degree while also taking courses at Lenoir-Rhyne to accelerate their path towards a bachelor's degree.
#8 – Mississippi College
Clinton, Mississippi
Points
: 4
Enrollment
: 5,103
Net Price
: $24,516
A private, Christian liberal arts and sciences university, Mississippi College is the oldest institution of higher learning in the state of Mississippi. The School of Nursing was established in 1969, and more than 1500 nurses have graduated the program. Nursing students begin clinical experiences during their first semester, and thanks to the school's urban location, students have the opportunity to receive clinical training a at one of many local facilities such as hospitals, nursing homes, state mental institutions, and hospice and home care. Students also have the advantage of a study abroad program in Colombia, South America. MC has an overall NCLEX pass rate of 99.8%.
#7 – Houston Baptist University
Houston, Texas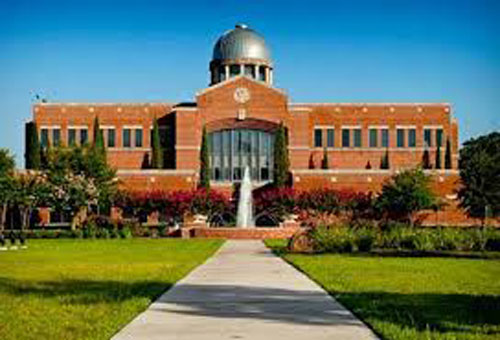 Points
: 4
Enrollment
: 3,432
Net Price
: $18,400
Whether its the state-of-the-art simulation center or a 12-to-1 student-faculty ratio, the Houston Baptist University School of Nursing and Allied Health stands out from the rest. Founded by the Baptist General Convention of Texas in 1960, HBU's newly-accredited MSN program follows a decades-old tradition of excellence. It offers two nurse practitioner concentration options for Family NP or Pediatric Primary Care NP, with convenient options for online completion. That's on top of a BSN with an honors option. Among other distinctions, Houston Baptist University has been ranked as one of the best regional universities for diversity in 2018 by U.S. News and World Report, and among the 50 most beautiful Christian universities in the nation. Nursing students enjoy a variety of networking opportunities thanks to the school's partnerships with Sigma Theta Tau, a local chapter of the Nursing Student Association, the National Student Nurses Association, and the Texas Nursing Students' Association.
#6 – University of North Alabama
Florence, Alabama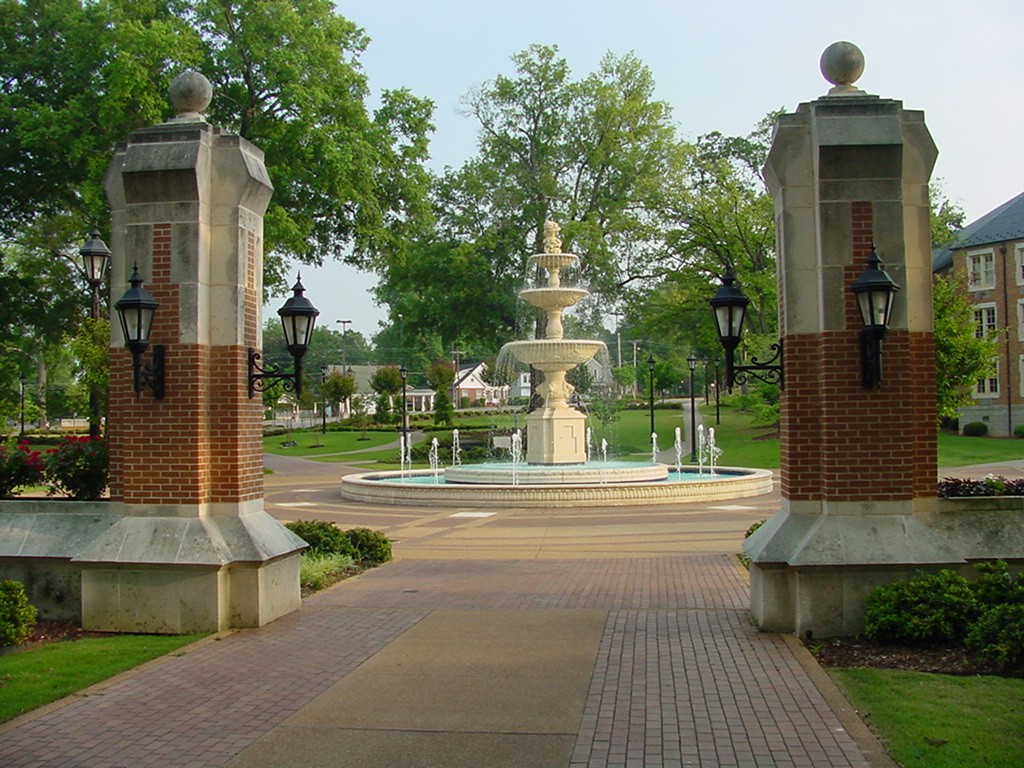 Points
: 4
Enrollment
: 7,488
Net Price
: $12,800
The University of Alabama has been a leader in the education of nurses since 1973 and is fully approved by the Alabama State Board of nursing. BSN and MSN online programs provide a virtual learning environment that is academically rigorous while still flexible enough to accommodate working students. Volunteer work is available at the nearby Shoals Community Clinic. Project OPEN is a recent addition to the university, and offers scholarships to under-represented and economically disadvantaged students so that they may complete a Bachelor's Degree in Nursing.
#5 – Midwestern State University
Wichita Falls, Texas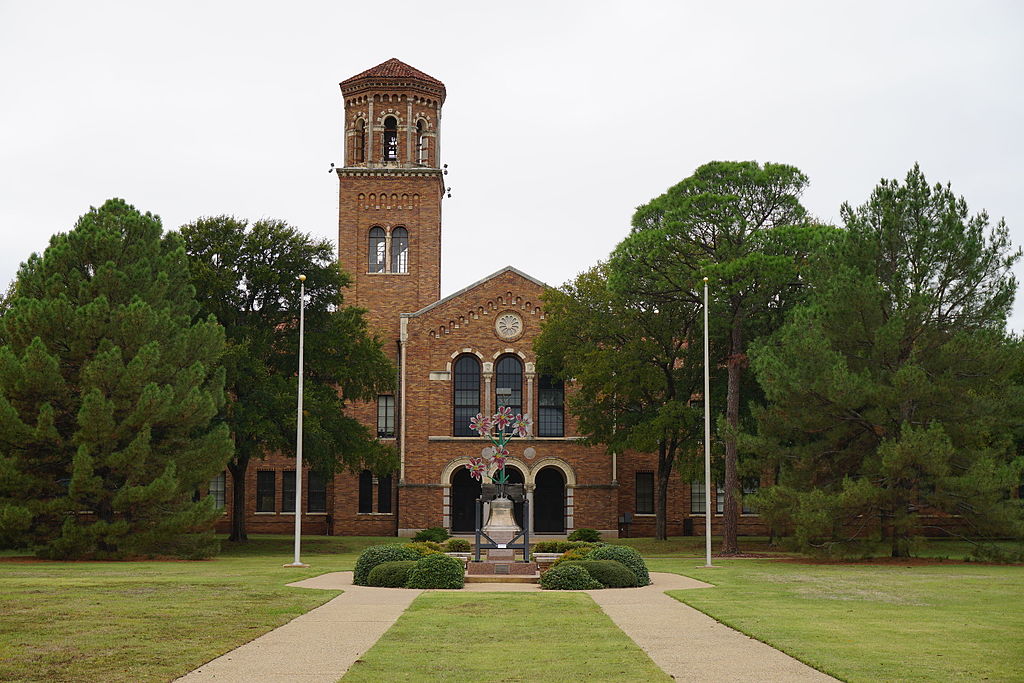 Points
: 5
Enrollment
: 6,102
Net Price
: $15,338
The Wilson School of Nursing at Midwestern State University offers three levels of nursing education: a pre-licensure program, a RN to BSN program, and a Master's of Science in Nursing program. The school houses the J.S. Bridwell Regional Simulation Center, a 13,000 square foot state-of-the-art facility with a full-time staff of expert nurse educators, each of whom have more than 20 years of clinical experience. Here, students practice clinical skills using the facilities adult, birthing, and infant mannequins. The on-campus Student Nursing Association also provides opportunities for professional growth through community outreach projects.
#4 – Winston-Salem State University
Winston-Salem, North Carolina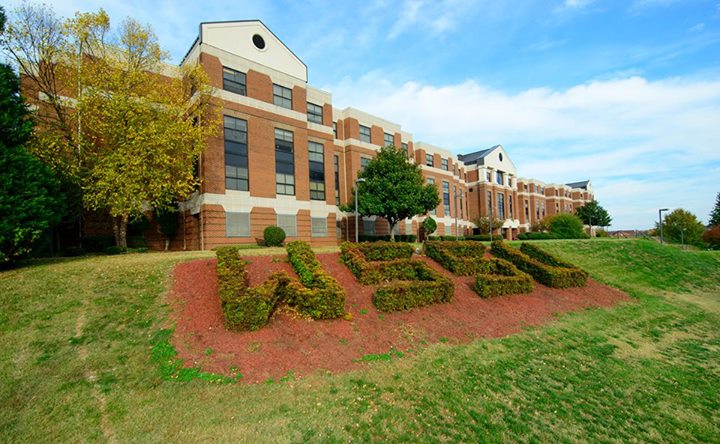 Points
: 5
Enrollment
: 5,190
Net Price
: $18,104
A historically black constituent institution of the University of North Carolina, WSSU is the third largest producer of nurses in North Carolina and #1 in the UNC system for graduates receiving jobs in the state after commencement. The School of Health Sciences offers nursing programs on the bachelor's, master's and doctoral levels. Post-graduate certificates are also available, including the Nurse Educator Certificate, the Advanced Nurse Educator Certificate, and the Family Nurse Practitioner Certificate. WSSU also has two virtual campuses where students perform clinical training and practice—one on campus and the other at nearby Wake Forest University Baptist Medical Center.
#3 – Gardner Webb University
Boiling Springs, North Carolina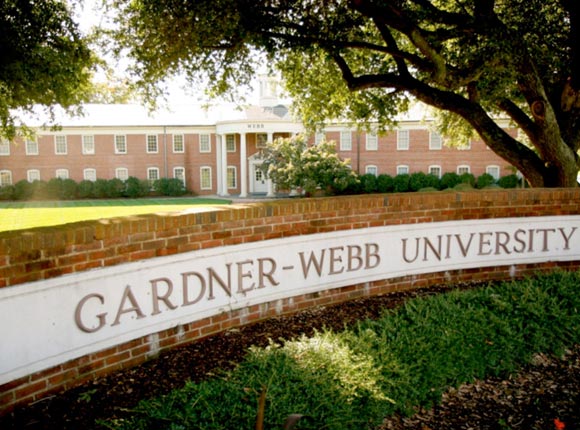 Points
: 7
Enrollment
: 3,598
Net Price
: $14,850
Gardner-Webb is a private Christian University that integrates scholarship with spiritual life. The school offers Associate's through Doctorate degrees in Nursing as well as post graduate certificates while preparing professionals to practice nursing from a holistic, value-centered mindset. Instructors use simulation based learning in conjunction with traditional teaching methods, and educational internships provide students with opportunities for one-on-one mentorships from practicing RNs. Online and hybrid opportunities are ideal for nontraditional students who want to study while working. The GWU Hunt School of Nursing recently participated in a Summer Science Academy, introducing middle and high school students to the nurse's role in perioperative and operative settings.
#2 – Anderson University
Anderson, South Carolina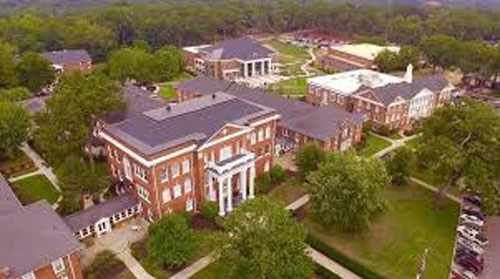 Points
: 7
Enrollment
: 3,429
Net Price
: $21,200
The Anderson University School of Nursing has been a beacon of excellence long before its MSN program was initially accredited in just 2017. It's a regional focal point for expertise thanks to an offering of nursing programs that cover all the bases, starting with an RN to BSN program and going all the way up to DNP. Graduate-level concentrations include Executive Leadership, Family Nurse Practitioner, Psychiatric Mental Health Nurse Practitioner, and Nurse Educator. Nurses have the option of on-campus and online classes, not to mention an unforgettable mission trip to Nicaragua. Anderson University has been recognized for excellence by, among others, Apple, U.S. News and World Report, and The Princeton Review. In 2018 the dean of the School of Nursing was personally recognized for her excellence in leadership by the Sigma Theta Tau International Honor Society of Nursing.
#1 – Georgia Southern University
Savannah, Georgia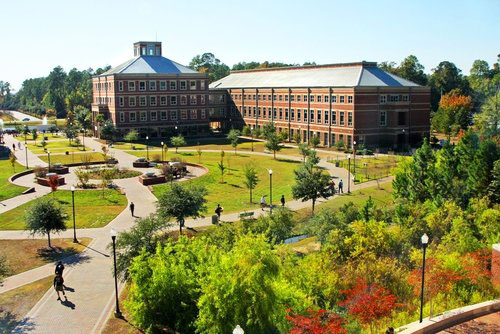 Points
: 8
Enrollment
: 26,408
Net Price
: $12,607
Georgia Southern University has been designated by the Board of Regents as a regional health professions education center since 1978. Since 2007, the university has produced more undergraduate health professionals than any other school in the university system of Georgia. The school's Nursing Department has recently unveiled two new nursing programs—the Accelerated Bachelor of Science in Nursing Program and the Family Nurse Practitioner graduate degree program. The school's Medical Laboratory Science program is also the largest in the state of Georgia. Georgia Southern University was ranked #1 in the nation by Military Times among four year schools on the publication's "Best for Vets: Colleges 2019" list.
If you enjoyed our list of the Top 10 Up and Coming Nursing Schools in the South, don't miss: