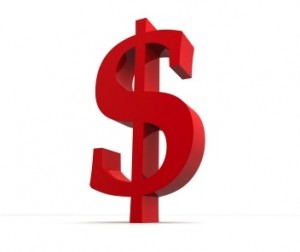 From APRNs to executives in nursing to nursing educators, nurses with a Master of Science in Nursing (MSN) enjoy top salaries, with the majority exceeding six figures. And it's no surprise. MSN-prepared nurses are leaders in their field, independently diagnosing and treating patients, influencing public policy, elevating clinical practice, and advancing the profession as a whole.
Earn the MSN and you'll position yourself for outstanding professional opportunities in direct clinical practice roles as an advanced practice registered nurse (APRNs) or in indirect nursing roles as a nurse manager of clinical leader, executive, educator, informaticist, and more. The advanced skills and knowledge gained through an MSN don't just equate to higher-responsibility roles in nursing – they translate into the top salaries in the field.
According to 2019 Medscape salary statistics, the national average salary for RNs was $80,000… APRNs, on the other hand, earned between $103,000-$124,000 in 2019.
That means earning an MSN could equate to another $23,000-$44,000 every year.
Not surprisingly, it's this earning power that has influenced many nurses to make the move to the MSN.
Here's a closer look at what the MSN can mean for your career – and your bottom line.
Details About the Master of Science in Nursing Salary – APRN Salaries
The largest number of MSN grads go on to become APRNs – advanced, often autonomous nursing clinicians who, depending on their educational focus and national certification, provide primary and specialty care in a variety of settings across the continuum of care.
Medscape's APRN Compensation Report 2019 revealed that APRNs in all four roles earn an average salary that exceeds $100,000:
Nurse practitioners: $108,000
Nurse-midwives: $107,000
Nurse anesthetists: $188,000
Clinical nurse specialists: $102,000
Average salaries among nurse practitioners also vary according to their chosen specialization:
Adult Gerontology Acute Care NP: $114,000
Psychiatric Mental Health NP: $114,000
Adult Gerontology Primary Care NP: $111,000
Family NP: $107,000
Pediatric Primary Care NP: $101,000
Women's Health NP: $98,000
Bonus and Overtime Pay
Often times, salary is just one component of an APRN's total compensation. This is because about one-third of all APRNs earn productivity bonuses:
Nurse practitioners: 32%
Nurse-midwives: 32%
Nurse anesthetists: 29%
Clinical nurse specialists: 19%
Bonuses totaled about $4,000 annually for NPs, $7,000 for nurse-midwives, and about $2,000 for clinical nurse specialists in 2019.
The majority of APRNs—78%—are paid overtime, which means overtime pay can, and often does, add considerably to the annual take home pay of these nursing professionals.
Experience Level
Not surprisingly, average salaries among APRNs increase along with their experience level:
1-5 years' experience: $109,000
6-10 years' experience: $113,000
11-20 years' experience: $120,000
Geographic Region
The highest earners by geographical region were located in the Pacific region (California, Oregon, and Washington), who boasted an average annual salary of $130,000, followed by the New England region (Maine, New Hampshire, Vermont, Connecticut, Rhode Island, and Delaware), who took home an annual average salary of $121,000.
Practice Setting/Employment Position
Nurse practitioners in hospital inpatient care settings earned the highest average salary, at $116,000, followed by:
Hospital-based outpatient setting/clinic: $109,000
Public health setting: $107,000
Academic setting (faculty or research): $107,000
Non-hospital medical office/urgent care: $106,000
The type of facility advanced practitioners work in affects their earning power too.
For example, the average salary for APRNs employed by a private practice was $103,000 in 2019, while those employed by a medical group or hospital earned $118,000.
The highest earners among APRNs were those that were self-employed, earning an average annual income of $124,000. These professionals often run their own practice or partner with colleagues in APRN-owned practices.
Only about 6% of all APRNs owned their own practice in 2019 but their numbers are growing, which falls in line with the trend toward APRN autonomy in the U.S. As of 2019, APRNs in 23 states can practice independent of a physician.
Salaries for Master of Science in Nursing Managers, Nurse Leaders, and Other Administrators
MSN-prepared nurses in positions outside of direct clinical care and away from the bedside also enjoy outstanding opportunities to make impressive salaries.
These professionals lend their education and expertise in roles that involve the oversight of nursing teams, units, hospital systems, and more and in specialized consulting and systems coordination roles.
The American Organization for Nurse Leadership's (AONE) Salary and Compensation Study for Nurse Leaders 2019 revealed the salaries of MSN-prepared nurses in the following positions:
Chief nursing officers (CNO)/chief nursing executives (CNE) (non-system)
CNO/CNE (system)
Consultant
Director
Manager
President/VO
Professor/Dean
Specialist/Coordinator
The survey found that the majority of nurse leaders—57%—earned between $90,000 and $169,999, while 33% earned $170,000 or more:
12% earned between $170,000 and $199,999
10% earned between $200,000 and $249,999
10% earned $250,000 or more
Among nurse leaders earning $170,000 or more:
70% worked in rural/critical access hospitals
55% worked in acute care hospitals
52% worked in academic medical centers/hospitals
56% worked in consulting firms
56% worked in system/corporate offices
The majority of nurse leaders enjoy annual incentives/bonuses that increase their total annual compensation.
61% of all nurse leaders earned an incentive/bonus award in 2018
52% earn a non-discretionary bonus award
Among those nurse leaders who received non-discretionary bonuses:
56% were Directors: 56%
50% were Managers: 50%
31% were Consultants: 31%
20% were Specialists/Coordinators: 20%
14% were Professors/Deans: 14%
Other salary points in this survey included:
81% of all CNOs/CNEs (non-system), 91% of all presidents/vice presidents, 91% of all CNOs/CNEs (system), and 53% of all consultants earned $150,000 or more
71% of all directors earn between $10,0000 and $169,999
72% of all managers earn between $80,000 and $129,999
Salaries for MSN Nurse Informaticists
Nurse informaticists, like many of their other MSN nurse counterparts, generally earn at or near six figures. A 2017 workforce survey by the Healthcare Information and Management Systems Society (HIMSS) revealed that 46% of all nurse informaticists earned a salary that exceeded $100,000.
About 25% earned between $86,000 and $100,000 during this time, while the remaining 24% earned salaries that were between $61,000 and $85,000.
Salaries for MSN Nurse Educators
According to BLS statistics, nursing instructors and teachers earned a median salary of $73,490 and a top (90thpercentile) salary of $129,070 in 2018.
The top-paying industries for nurse educators during this time were:
General Medical and Surgical Hospitals: $123,760
Psychiatric and Substance Abuse Hospitals: $94,380
State Government: $80,790
Colleges, Universities, and Professional Schools: $80,380
Junior Colleges: $74,450
The top-paying states for nurse educators were:
Washington D.C.: $153,830
Connecticut: $101,760
California: $101,320
Maryland: $92,980
New York: $91,900