BestMasterOfScienceInNursing.com is owned and operated by Wiley University Services. Our content originates from many different education content writers. Our views and opinions are our own and for information purposes only. We want this website to serve as a directory guide, or an on-ramp, for educational programs as you explore the many options available. Please note the higher ed landscape is expansive; we do not include every option available and encourage you to conduct your own independent research.
Please view our advertiser disclosure to learn more about our content, how we are compensated, and what to expect if you submit a request for information form.
To get in contact with us for updates or anything else, please email here: olm@wiley.com.
What We Offer
Welcome to Best Master of Science in Nursing Degrees.
Our mission is to provide you with high-quality information to help you make the best decision about your nursing education.
Within the pages of this site, you will find information about specific Masters in Nursing degrees, Masters in Nursing specialized degrees, top schools offering these degree programs, and popular career paths you may choose to embark upon once you graduate.  We hope you find the information useful as you plan your Master of Science in Nursing education.
About our Rankings
Wherever possible, the information used to determine degree program rankings is derived from publicly available information. The sources are cited with each individual ranking article.
Some information about this field:
An MSN degree is an advanced degree that is typically a prerequisite for becoming a nurse educator or nurse manager.
In 2012, Medical and Health Services Managers saw a median pay of $88,580. Through 2012, the number of jobs is expected to grow 23%, which is much faster than average.
In 2012, Median pay for a Registered Nurse was $65,470 per year. Nearly three million were employed that year. Jobs are expected to grow at a rate of 19% through 2020, a faster than average rate.
As of May, 2013, nearly 1.5 million were employed as Nursing Assistants, at a mean annual wage of $26,020.
Sources: BLS.gov, Wikipedia.org
About the editor: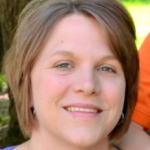 Jamie Bond has been a registered nurse since 2002 and returned to the college scene in 2012 to become a Family Nurse Practitioner. She has a passion for all things nursing, especially the care of the at–risk population. Jamie has first hand experience navigating the complicated, multifaceted field of nursing. A married mother of two school-aged sons, Jamie enjoys spending her spare time cheering on her kids at their various activities.