By BMSND Staff
As part of our series on top nursing schools, we present our list of the top 10 up and coming nursing schools in the north.
Thanks to advancements in technology and a recent surge in demand for nurses with a Bachelor's degree, colleges and universities all over the nation are expanding their program offerings and updating their resources and facilities. This is good news for students interested in a baccalaureate degree in nursing.
How can you be sure that you attend the right school, however? While there are many different factors to consider, it's important to ensure that the institution you choose is making ongoing improvement efforts. To assist you in evaluating program quality, we've researched dozens of nursing schools in the northern part of the country to determine the 10 that appear most promising for new students.
Rating and Ranking Methodology
Innovative Instructional Methods (e.g., experiential learning) – 1 point
Use of Cutting-Edge Technological Resources – 1 point
Recent Facility Additions/Renovations – 1 point
Related Student Organizations and Societies – 1 point
Flexible Track Options (distance learning, weekend/evenings, accelerated degree programs) – 1 point
Community Connections – 1 point
"Wow" Factor – 1 point awarded for each unique feature or program that "wowed" us
Up and Coming Nursing Schools in the North
After applying the rating and ranking methodology above, our editors have chosen the following ten schools to receive the distinction of the top up and coming nursing schools in the north. We list them here in descending order according to rating. In some instances, two or more schools have tied, in which case we have awarded the higher ranking to the most affordable schools.
#10 – Mount Marty University
Yankton, South Dakota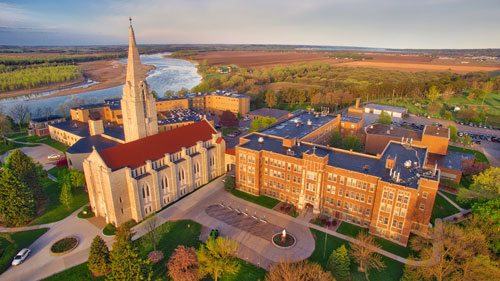 Points
: 3
Enrollment
: 1,044
Net Price
: $32,170
Declared a "Hidden Midwest Gem" in 2019, Mount Marty College offers a range of attractive nursing programs for students at every stage in their education: BSN, MSN, and even a Doctor of Nurse Anesthesia Practice program. Initially accredited by the CCNE in 2015, the MSN program offers Family Nurse Practitioner or Psychiatric-Mental Health Nurse Practitioner tracks, which can also be taken separately as post-graduate certificates. Mount Marty is devoted to professional responsibility, but also to making learning fun. Students can network through organizations like the MMC Student Nurses Association, the Nurses Christian Fellowship, and the local branch of the Nursing Honor Society: Sigma Theta Tau.
#9 – Morningside College
Sioux City, Iowa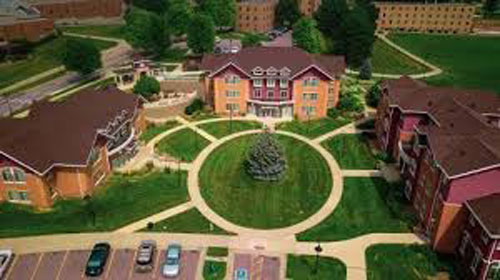 Points
: 4
Enrollment
: 2,698
Net Price
: $20,900
Affordability plus quality is a match made in heaven, and Morningside College manages to pull it off. While its Nylen School of Nursing has been accredited by the CCNE for over a decade, the school's MSN programs gained CCNE approval just four years ago in 2016. MSN tracks include Clinical Nurse Leader, Family Primary Care Nursing Practitioner, and Adult Gerontology Primary Care Nurse Practitioner. Keeping with the modern times, its MSN is offered in a 100% convenient online format. Additional options include a BSN, post-graduate nursing certificates, and a DNP with several concentrations. To top it all off, Morningside is eager to remind students that its graduate tuition rate is one of the lowest in the country!
#8 – Rasmussen College
Bloomington, Minnesota
Points
: 4
Enrollment
: 4,124
Net Price
: $21,915
The nursing options at Rasmussen College truly run the gamut, ranging from a practical nursing diploma and ADN all the way up through a BSN and MSN. Offered in a flexible online format, students can choose between two 48-credit MSN concentrations in Nursing Education or Nursing Leadership and Administration, both of which can be completed in 18 months. The nursing programs accommodate prior education with several entry-point options and offer four start dates every year. While the college has over a century of experience preparing graduates for successful careers, students in the MSN program have the benefit of being part of a fresh innovative program that was proud to announced CCNE accreditation in 2019.
#7 – Baker College
Owosso, Michigan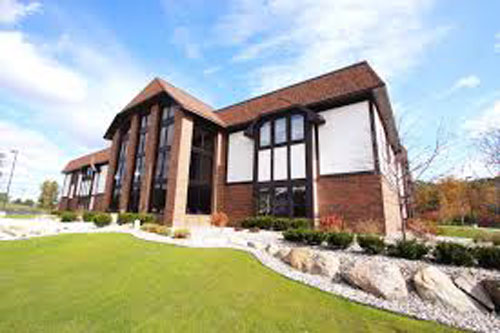 Points
: 4
Enrollment
: 9,332
Net Price
: $21,545
What started out as a college founded at the turn of the 20th century has become one of the state's most preeminent non-profit colleges. Today this includes the Baker College School of Nursing, a one-stop shop for quality nursing education programs offering online options for RNs to earn a BSN, and an MSN in either Nursing Administration or Nursing Education. It also offers an on-campus BSN program for students who aren't yet licensed nurses. Accredited by the CCNE since 2017, the MSN programs provide an additional option for accelerated completion –plus specific accelerated scholarship opportunities– in just 12 months. Veterans can also take advantage of discounted tuition rates.
#6 – Milwaukee School of Engineering
Milwaukee, Wisconsin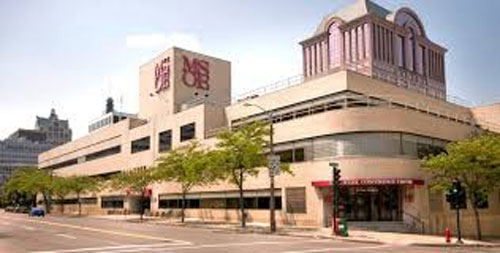 Points
: 4
Enrollment
: 2,820
Net Price
: $38,925
The Milwaukee School of Engineering School of Nursing is a regional hub for education excellence. It offers a BSN and MSN for entry-level students, plus a gerontology certificate for RNs. The 45-credit MSN program gained initial CCNE accreditation in 2016 and emphasizes nursing leadership and management. It can be completed full-time in five quarters and is conveniently offered in both hybrid and completely online formats. On campus, the Ruehlow Nursing Complex is known for its technologically-rich nursing labs and state-of-the-art Simulation Center, serving as a bridge between the didactic classroom and the hospitals and health care agencies in greater Milwaukee where students complete their clinical segments.
#5 – Goshen College
Goshen, Indiana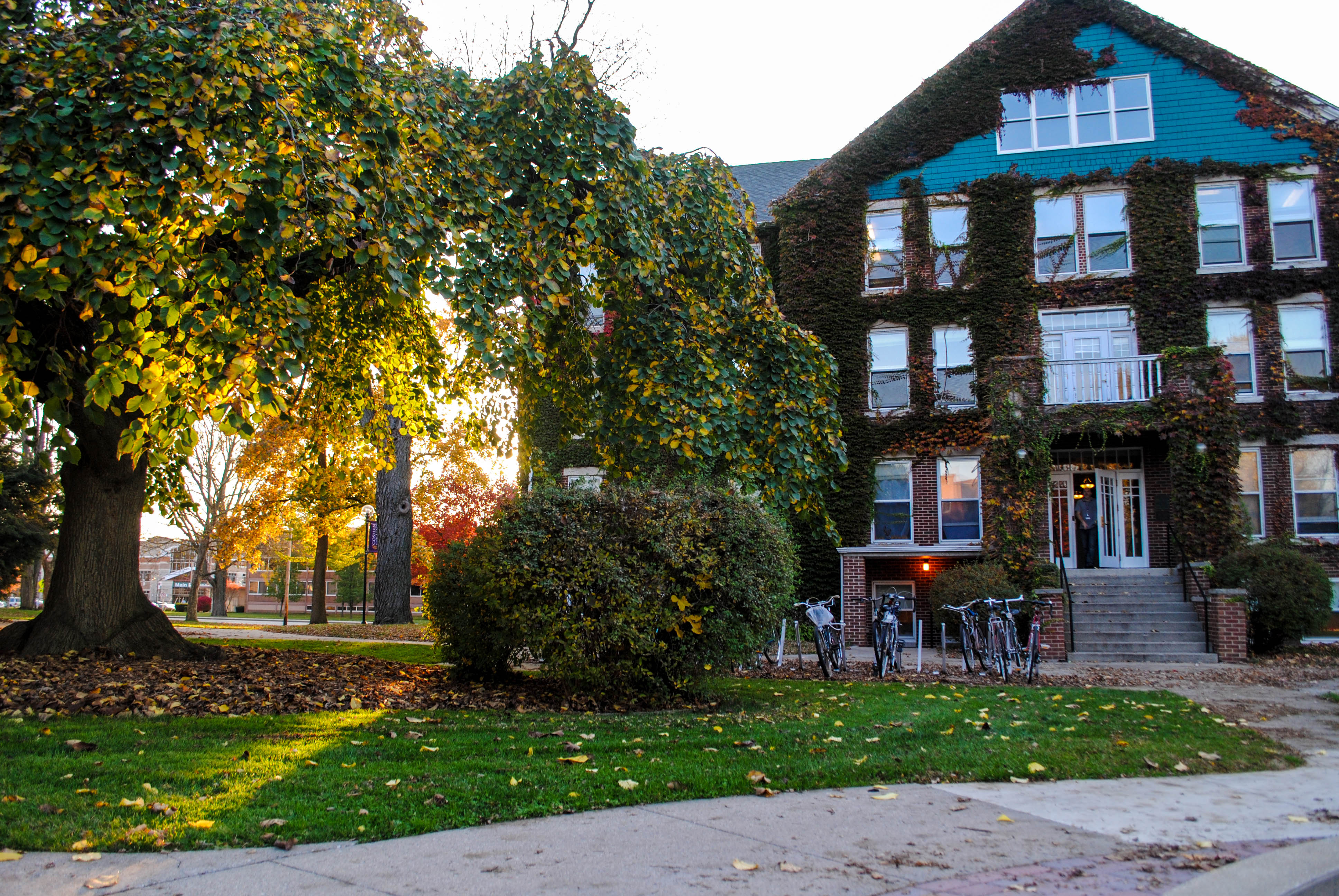 Points
: 5
Enrollment
: 927
Net Price
: $31,580
Goshen College is home to the oldest BSN program in the state of Indiana. Nursing is one of the school's most popular majors, and the Nurse Practitioner program at Goshen was named the second best program in Indiana by Nurse Journal. In 2019, 95% of Goshen Nursing graduates passed the National Council Licensure Exam for Registered Nurses (NCLEX), and 96% of registered nurse graduates of this college are employed as nurses within 12 months of graduation.
#4 – North Park University
Chicago, Illinois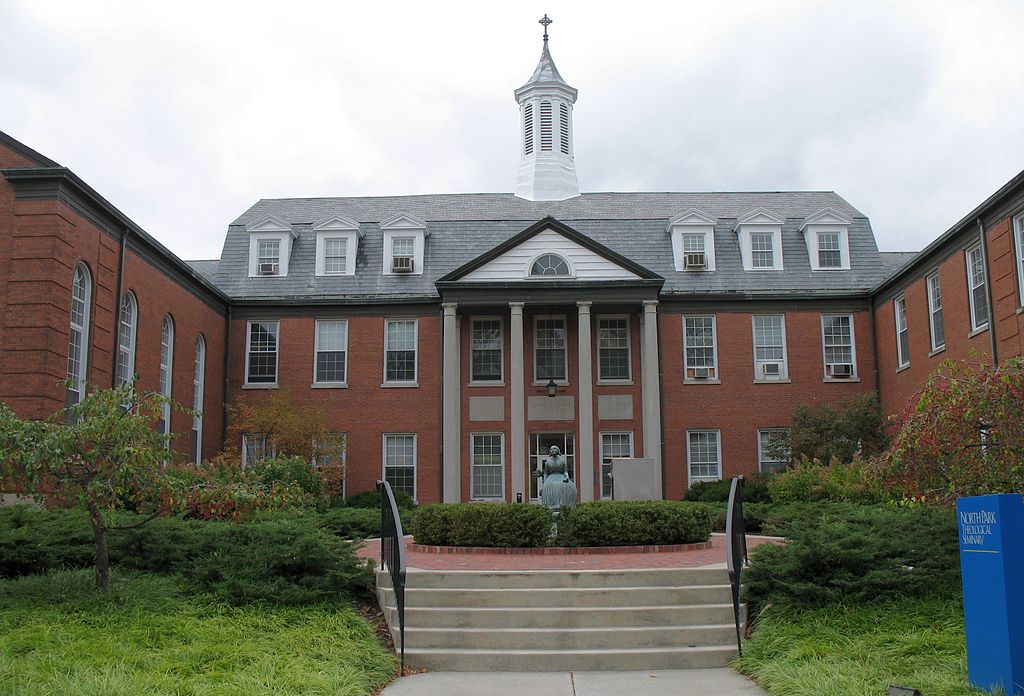 Points
: 5
Enrollment
: 2,900
Net Price
: $29,970
North Park University has been preparing professional and compassionate nurses since 1965 and offers a pre-licensure BSN, a bachelor's degree in health sciences, RN-BSN degree completion, master's degrees with concentrations in leadership and management, advanced practice family nursing, advanced practice adult gerontology, primary care nursing, post-master's advanced practice certificates in FNP or AGNP, and a DNP. The university has invested a great deal of time and resources to renovating facilities recently, including the construction of the new Brandel Library and renovations of the interior campus greenspace.
#3 – St. Xavier University
Chicago, Illinois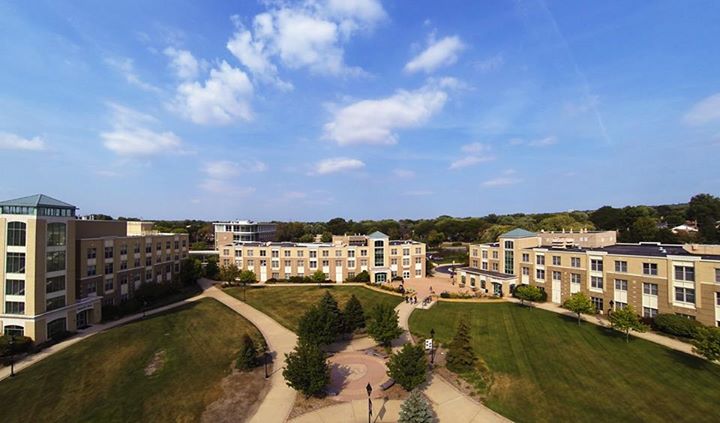 Points
: 5
Enrollment
: 3,667
Net Price
: $27,325
The School of Nursing at St. Xavier was founded in 1935 and has produced more than 5,229 graduates. In 2018 St. Xavier School of Nursing was named a "Center for Excellence" by the National League for Nursing (NLN), a distinction it has earned four consecutive times, and that it will hold until 2022. Moreover, the School of Nursing's online graduate program was ranked the fourth-best in the nation for best online master's in nursing in 2020, according to U.S. News and World Report. To ensure the best nursing students can enroll, the School of Nursing and Health Sciences Division maintains partnerships with local employers to offer tuition assistance.
#2 – Madonna University
Livonia, Michigan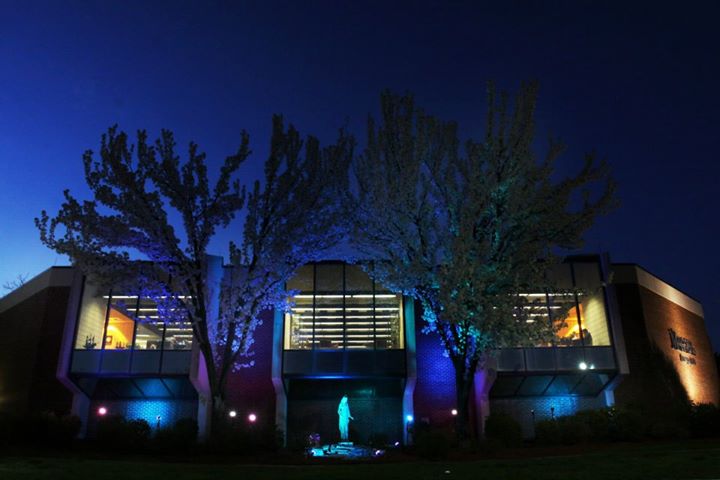 Points
: 5
Enrollment
: 3,004
Net Price
: $32,130
Accredited by the Michigan board of nursing since 1967, Madonna University is a leader in nursing education at the state, regional and national levels. Nursing students can choose from a range of programs that start at the bachelor's level and progress through one of a number of MSN concentrations, as well as post-graduate certificates, and ultimately, a DNP if a doctorate is the goal. Programs have online and campus options to maximize convenience. Technology permeates the university campus through smart classrooms, all-digital editing suites, and mobile learning tools. The state-of-the-art Nursing Sim lab features four mock hospital rooms, a home health community room, and a ten-bed lab skills area.
#1 – Nebraska Wesleyan University
Omaha, Nebraska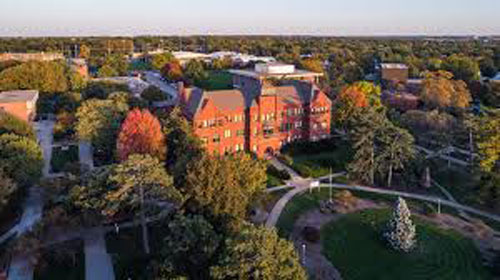 Points
: 6
Enrollment
: 2,095
Net Price
: $17,960
Nebraska Wesleyan University's nursing program offers many exciting options: a four-year BSN, an accelerated BSN for practicing nurses, an MSN-MBA dual degree program, plus an MSN program with two concentration choices in Nurse Educator or Nurse Leader-Manager. First accredited by the CCNE in 2015, the 40-credit MSN program offers entry points for BSNs and ADN-prepared RNs. Recently students in NWU's nursing program have been honored in back-to-back years with the March of Dimes Nebraska Nurses of the Year award and an Emerging Leader Award from the Nebraska Action Coalition – Future of Nursing. Exciting externship opportunities are another bonus here; in 2019 a nursing major was selected for placement in the cardiac operating room at the Mayo Clinic in downtown Rochester.
See also: