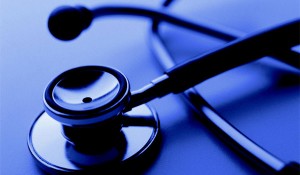 A quality improvement manager in nursing is a very special health care professional who combines their expertise in quality, health care and management to make systematic police and process improvements.
According to the American Nurses Association's The Online Journal of Issues in Nursing (OJIN), quality improvement initiatives are driving major changes in the health care system. In fact, the typical goal of these quality improvement programs reflects the National Quality Strategy's three basic objectives: improve the public's health, the patient care experience and the cost of health care services. Health care organizations across the country are accomplishing these goals through improving patient engagement levels, clinical workflows and mobile technology integration. On the other hand, quality improvement management also strives to reduce miscommunication, patient costs and hospital-acquired health problems. A quality improvement manager in nursing is at the forefront of these innovative, sweeping changes.
What are the Advanced Duties?
A quality improvement management nurse is tasked with various challenging duties. First, they must continually assess personnel and process performance trends and data. Then, they compare this data against current practices, collect additional information, formulate a plan and provide valuable feedback and improvement recommendations to health care organization executives. Part of this will involve soliciting and surveying patients, employees and anonymous members of the public. Second, these managerial nurses must oversee and promote compliance with state, federal and the Joint Commission on Accreditation of Health Care Organizations (JCAHO) standards. Consequently, they must prepare and submit reports to these agencies. Third, they design and execute training programs designed to enhance health care professionals' knowledge of risk management and quality improvement. Naturally, they must prepare formal responses, quality assessments and risk management reports for hospital administration, regulatory agencies and other official parties.
What are the Basic Duties?
A quality improvement management nurse must continually participate in departmental, agency or hospital risk, safety, quality, and committee meetings. If required, they must also assist internal attorneys with claims and litigation. Therefore, they will be involved with billing, insurance and patient case management. They must continually collaborate and communicate with other managers to ensure that problems are identified, documented and resolved. Related to this, they must assist with training key staff members responsible for safety and quality. Finally, they must participate in continuing education classes in order to grow professionally and maintain licensure and certification requirements.
What are the Required Skills?
Entry-level quality improvement management nurses will have a bachelor's degree and RN license. Senior-level managers will have a master's degree with a background in health care management and administration. However, all quality improvement management nurses must have experiential knowledge of the typical tasks performed in the health care facility. They must also have knowledge of the Nurse Practice Act, standard nursing practices and infection control. They must stay well-informed of current issues, trends and research topics related to quality and risk management, according to the CDC. They must also have the ability to organize, coordinate and evaluate patient care services within the context of detailed laws, standards and regulations. Quality improvement management nurses must have excellent interpersonal and communication skills because they will be interacting with staff, administrators and outside health care professionals every day.
Related Resource: Become a Forensic Nurse
In brief, a quality improvement manager in nursing is a health care expert who combines their applied knowledge of risk, safety and quality management to ensure a quality, satisfying patient care experience.