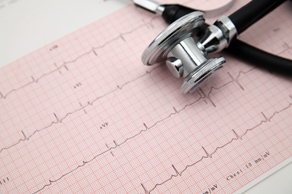 If you have a desire to work with critically ill patients, then looking into how to become a telemetry nurse may be a good idea. Telemetry nurses typically work in progressive care units with patients who are recovering from operations or traumas. Patients in progressive care are generally more stable than those in critical care, but are still at risk of becoming unstable, thus they are in need of careful care and monitoring. Telemetry nurses must be competent in the use of a range of equipment to help such patients.
Educational Requirements
If your goal is to become a telemetry nurse, you are ultimately working toward a certification in progressive care nursing. In order to reach that goal, you must first become a registered nurse (RN). To do that, you will need to study nursing in a diploma program, or get an associate's degree or a bachelor's degree in nursing. Completing any of those programs will qualify you to take the national exam, called the NCLEX, which you must pass in order to qualify as an RN.
In order to become credentialed in progressive care, you will need to work for a minimum of 1750 hours in a progressive or step-down unit, according to the Houston Chronicle. Sometimes this will actually be called a telemetry unit. Once you have worked the requisite number of relevant hours, you are qualified to take the progressive care certification test which examines your knowledge in several areas, including questions about cardiology, respiration and neurology.
Core Competencies
The American Association of Critical-Care Nurses (AACN) has put together a list of "core competencies" that progressive care nurses must have. If you think you are interested in telemetry nursing, it might be a good idea to familiarize yourself with this list. It includes recognizing and knowing how to treat or monitor patients in a number of health situations, and requires a comfort level with using technology.
Some of the things that progressive care nurses need to know how to do include mastering cardiac monitoring, calculating medicine dosages and administering and monitoring medicine and its effects, recognizing cardiopulmonary emergencies and being able to initiate procedures involved in moving a patient to a critical care unit, assessing ventilated patients and monitoring chest tubes. These are just a handful of the core competencies, which involve clinical and practical skills. Progressive care nurses also need to learn to manage wounds, recognize any signs of behavioral crises (such as those involving mood disorders or substance abuse) and work well with families of progressive care patients, especially as a patient nears the transition to care at home.
Related Resource: Occupational Health Nursing
Working as a telemetry nurse can be an exacting job, but it's an important one for patients who are in need of careful care at a crucial time in their recovery. If this sounds like the kind of work in which you could find satisfaction, and if you have a willingness to learn to work with up to date technology, then you may want to become a telemetry nurse.