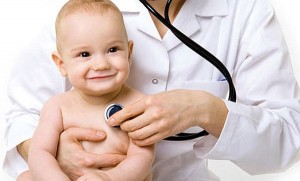 If you would like to become a pediatric nurse, it is important that you map out the path that you need to take early on in your student career. Pediatric nursing is a rewarding specialty within pediatrics where you will primarily provide medical care for babies and then for young patients through adolescence. Since young patients are in the process of developing, it is crucial that nursing professionals who work in pediatrics settings know how to treat their patients and how to monitor growth effectively. If you would like to study to enter this specialty area, read on and learn about the steps that you need to take to earn a professional certification.
Complete Your General Nursing Education
The very first step to entering the field of pediatrics as a nursing specialist is to earn your nursing degree. You can either complete a two-year nursing certificate program or pursue your bachelor's degree in nursing to meet the licensure requirements. Once you complete your formal training, you will be able to schedule your licensure exam.
Study for Your Licensing Exam
Once you are done with your nursing degree program, the next step is to schedule your test date to take the standardized National Council Licensure Examination (NCLEX-RN). This is a very important test that will measure whether or not you have the knowledge and the clinical skills that you need to enter the field as a clinician. You need to spend a significant amount of time prepping for your test by using tools and practice exams so that you can better your chances of passing the first time.
Get Experience as an RN
After you pass the NCLEX to become an RN, you will need to get clinical experience before you should ever consider becoming a specialist. General experience is the best way to determine what area of nursing that you gravitate towards. You should try to get experience in a setting where young patients are seen and treated. A family practice, a clinic or the pediatrics unit of a hospital to get hands-on experience.
Pursue Certification Once You Are Eligible
There are several different professional certifications that you can pursue in pediatric nursing. One of the most popular options is the Certified Pediatric Nurse (CPN) designation. This credential is available to RN's who have completed at least 1800 hours of clinical experience in a pediatric setting within the prior two years.. Experience can be in a research facility, school-based care setting, consultation area, or in administration. Once you meet these requirements, you can apply to take the certification exam with the Pediatric Nursing Certification Board. The test date will be scheduled within a 90 day window.
Related Resource: Become an ICU Nurse
While you are not required to earn your Master of Science in Nursing, having an MSN degree can help you advance your knowledge so that you can pass your test. Make sure that you get hands-on experience in pediatrics so that you are sure that this is where you want to be. Once you decide that the specialty is the area for you, it is all about education and practical experience. After you are licensed as a Registered Nurse, experience is all you need to really become a pediatric nurse.