Published by Jamie Bond
Nurse managers are at the forefront of both patient care and healthcare administration. Faced with staffing concerns, budget cuts, and numerous federal and state regulations, nurse managers must be able to make the appropriate decisions to better their organization. The following list of websites in the areas of news/research, journals, blogs, associations, conferences, and helpful tools will make these decisions easier by arming the nurse manager with the tools and support needed to face the ever-changing healthcare scene.
Healthcare is constantly evolving and nurse leaders must be aware of the current trends and regulations. Nursing associations and conferences provide nurse managers with the opportunity to further their knowledge in their area of expertise while relating with other nurses in similar employment settings. Journals are a primary resource for nurse leaders to obtain credible research and evidence based studies that can positively influence the care provided by their staff. Blogs are an excellent means to connect with peers while learning from first hand experiences of others in the field.
News and Research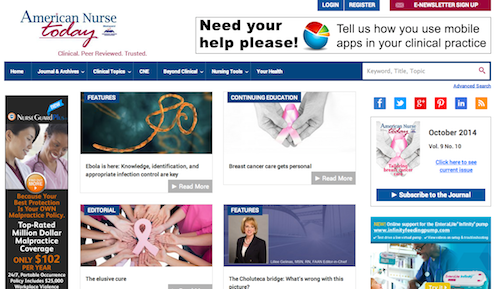 This website contains articles in various areas including journal articles, nursing tools, and beyond clinical articles.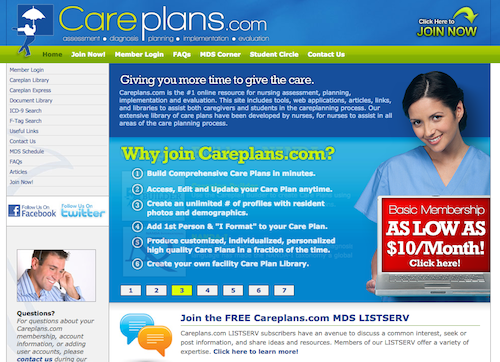 This website is a valuable resource to nurses seeking assistance in the care planning process.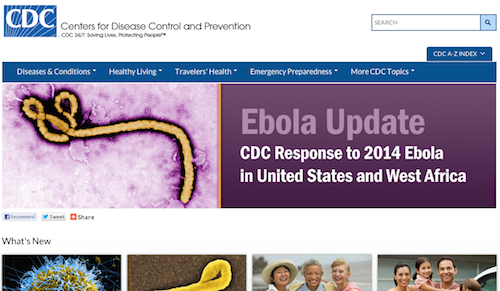 The CDC protects the United States from potential health threats by conducting intense research into transmission of communicable diseases.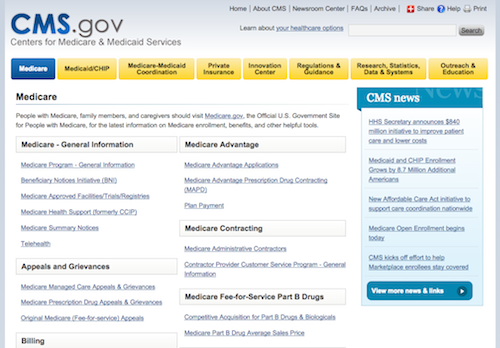 The CMS is the administrator of many federal programs such as Medicare, Medicaid, and CHIP.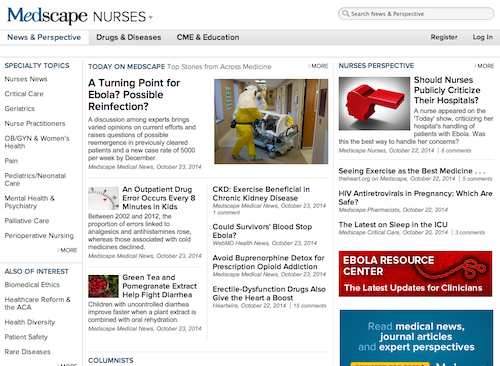 Medscape is a free website that offers health professionals a vast amount of medical information and educational tools.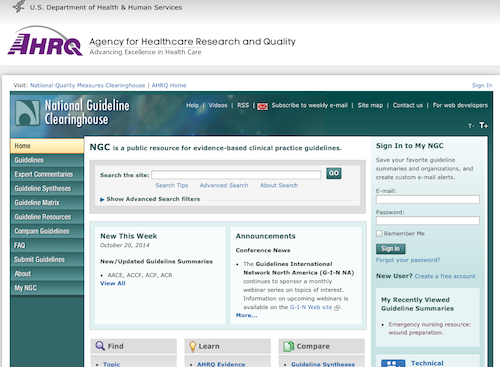 The National Guideline Clearinghouse contains evidence-based guidelines developed to make healthcare more uniform and safe.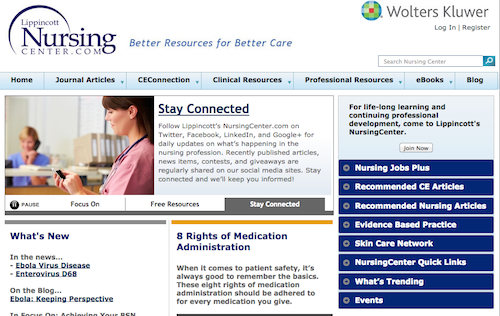 Developed by nurses, NursingCenter is a prime source for evidence-based resources that can enhance a nurses career.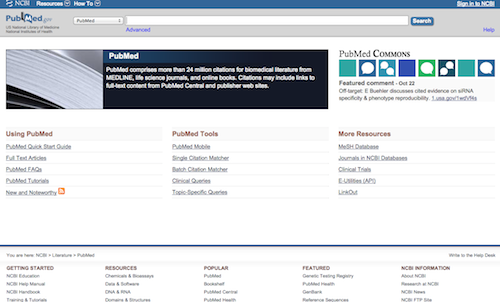 A division of the U.S. National Library of Medicine, PubMed is a reputable source for clinical information, primarily systematic reviews of clinical trials.
Journals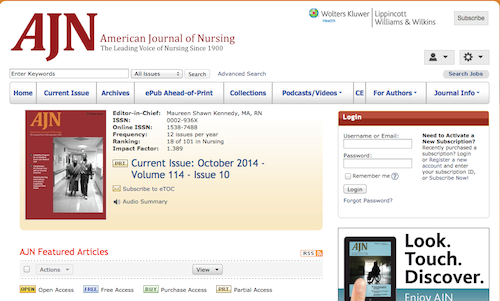 This is the oldest and most respected peer-reviewed nursing journal that covers a broad array of topics pertaining to the nursing profession.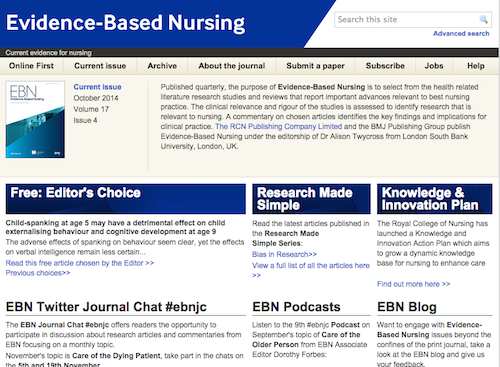 This quarterly journal reviews and publishes the most pertinent evidence based research studies.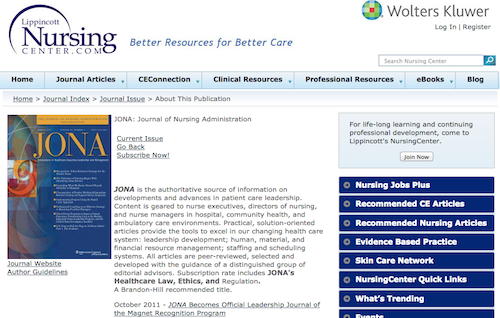 This journal which contains practical articles to help advance the nursing profession is geared toward nurse managers, directors of nursing, and nurse executives practicing in a variety of settings.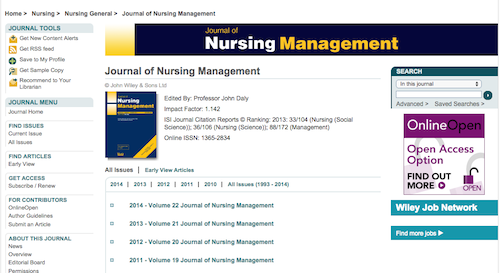 This international journal serves as a forum for nurse leaders to critically analyze evidence pertaining to nursing management.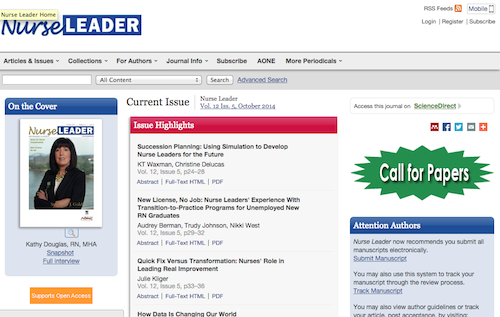 This bi-monthly journal provides current or aspiring nurse managers with the necessary information to prevail.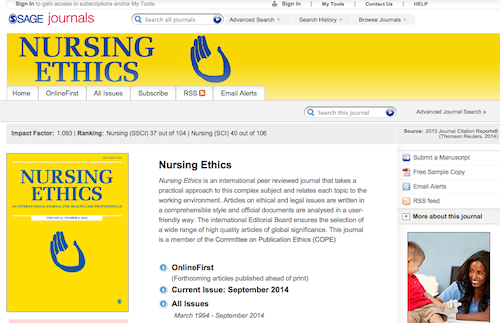 This peer-reviewed journal takes a sensible approach to the complicated issues of ethics in healthcare and relates it to real-life work settings.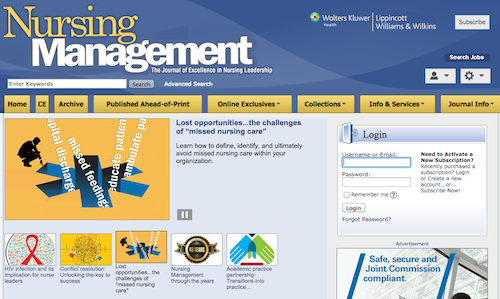 This peer-reviewed journal speaks directly to issues faced daily by nurse managers and offers continuing education opportunities.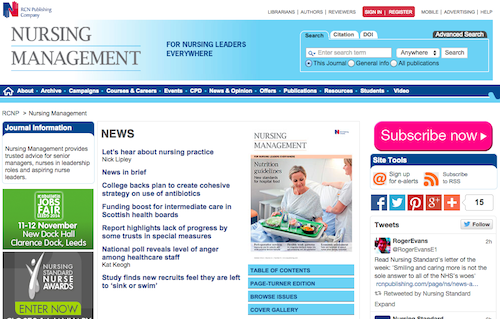 This journal offers sound advice to seasoned nurse managers while focusing on current trends in nurse management.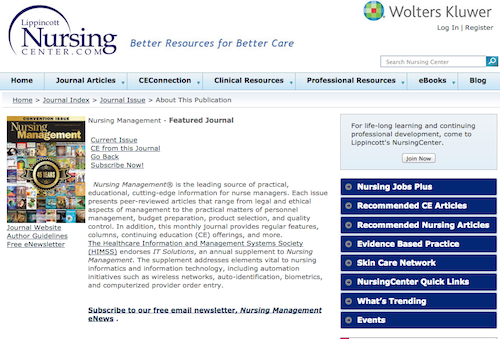 Nursing Managers is a peer-reviewed journal that contains practical articles directly relating to issues faced daily such as quality control, budget, and legal aspects.
This peer-reviewed journal contains in-depth qualitative and quantitative research articles on key topics in today's healthcare.
The Online Journal of Issues in Nursing is a peer-reviewed journal that serves as a forum for nurses to discuss current topics in nursing.
Blogs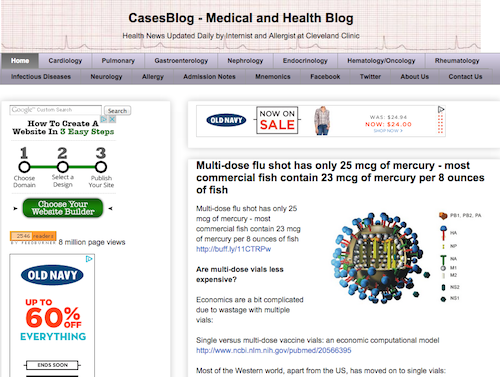 This blog features numerous articles on varying topics that are applicable to nurses in all specialties.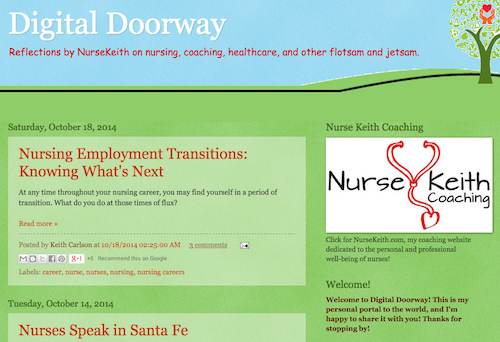 Keith Carlson, RN utilizes his blog, Digital Doorway, to coach nurses so they may feel fulfilled in their nursing careers. Carlson blogs about career opportunities, social media in healthcare, and burnout prevention.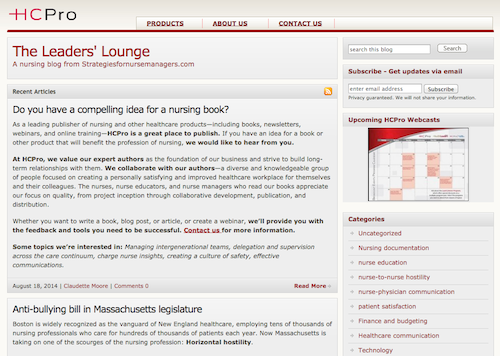 This blog features articles on healthcare regulation and compliance as they apply to nursing leaders.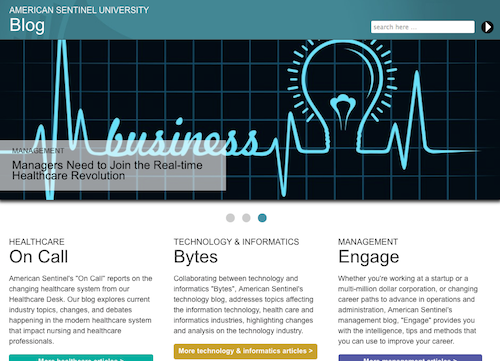 Sponsored by American Sentinel University, this blog contains various articles on topics relating to nursing specialties and ongoing issues in healthcare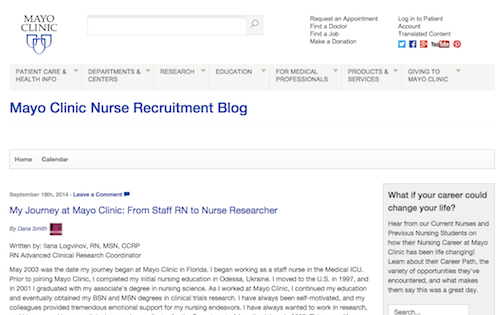 The Mayo Clinic promotes this blog that features articles written by members of their own nursing staff. Topics range from up and coming treatments to a day in the life of a critical care nurse.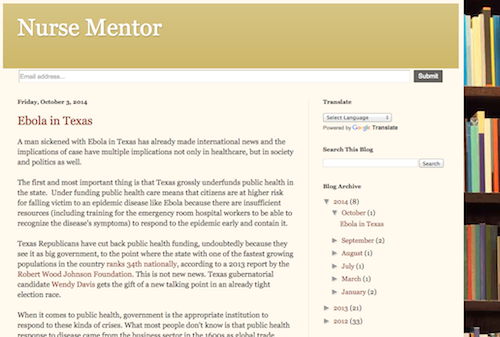 Allison Squires, RN, PhD writes this blog to share her personal experiences and expertise in the field of international nursing.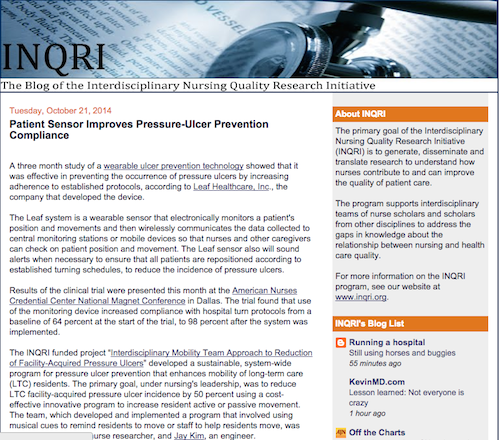 The goal of this blog is to present nursing research and discuss how the findings can relate to and improve the quality of patient care.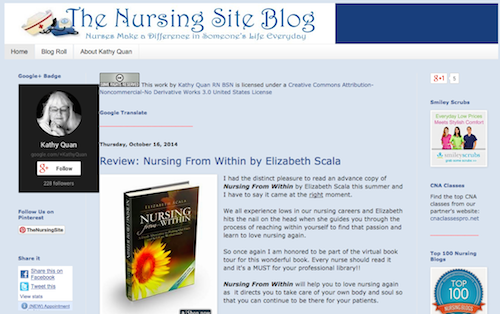 Kathy Quan, RN, BNS, PHN, has been a nurse for greater than 30 years and utilizes this blog as a means to share her extensive knowledge with fellow nurses.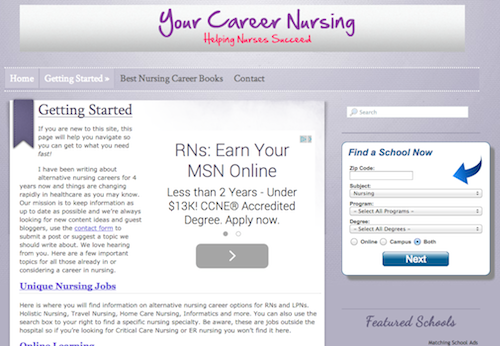 Your Nursing Career contains articles related to online learning, networking, lifestyles, product reviews, and entrepreneurship.
Associations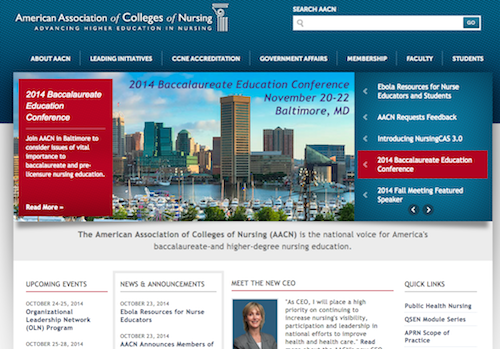 The AACN sets the standards in nursing education to advance the level of care provided by future nurses.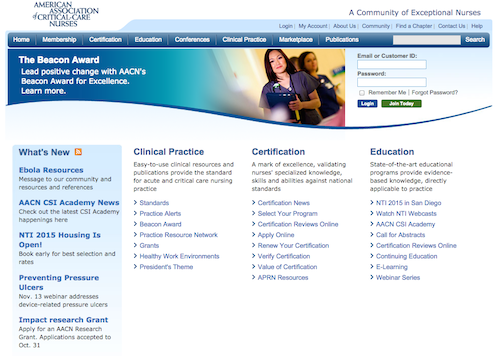 The American Association of Critical Care Nurses advocates for acute and critical care nurses to function at their highest abilities.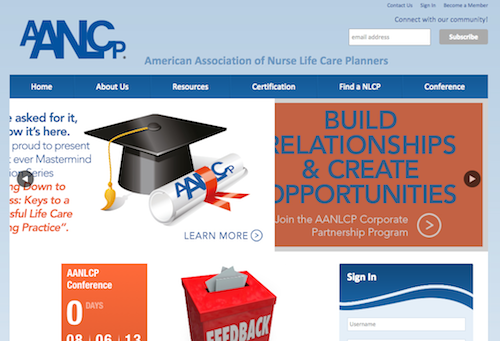 This association promotes collaboration amongst nurse care planners to increase the level of care provided to those affected by chronic illness.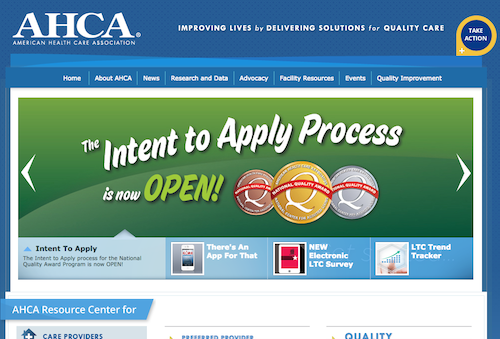 This association represents over 11,000 non-profit and for-profit nurses that provide care to elderly and disabled individuals.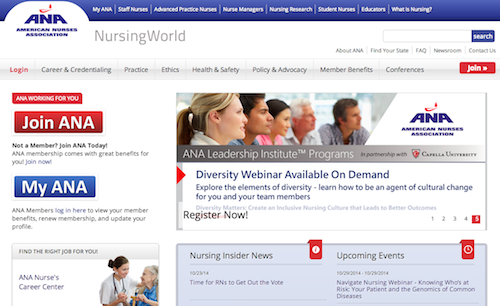 The American Nurses Association advocates for nurses to improve the overall health of the general population.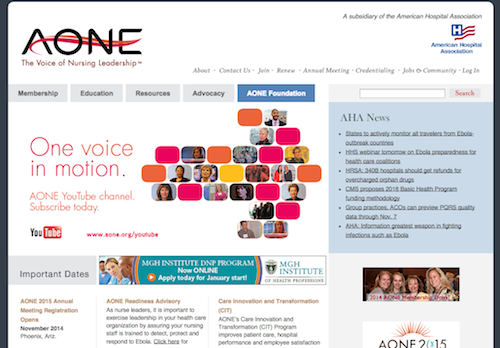 This organization, in existence since 1967, provides leadership and professional development to nurse executives.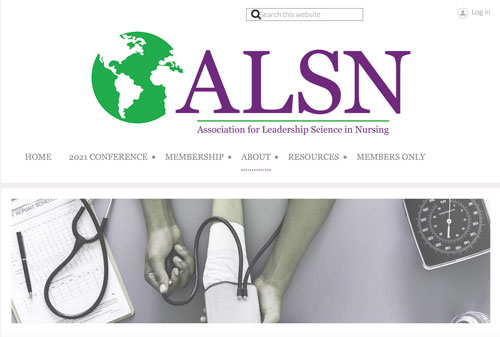 The goal of ALSN is to promote education and research to improve nursing leadership and administration.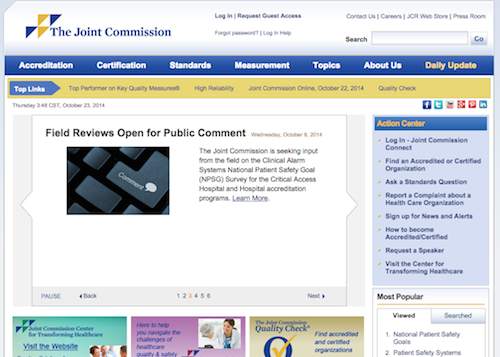 Joint Commission recognizes over 20,5000 organizations for their ability to meet performance standards.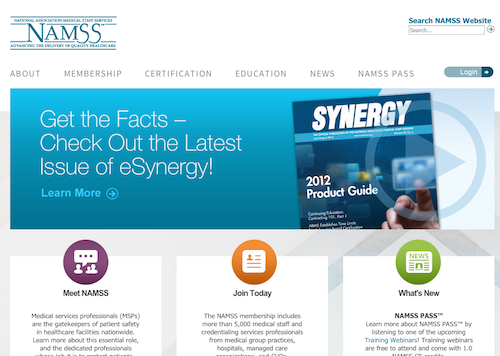 The National Association of Medical Staff Services strives to promote recognition of the field primarily in credentialing, privileging, quality improvement, and risk management.
Conferences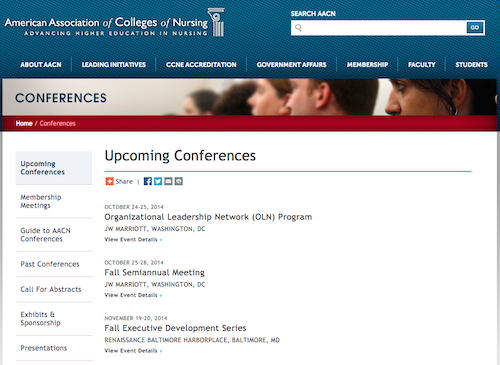 This website provides a vast list of upcoming conferences that are sponsored by the American Association of College of Nursing.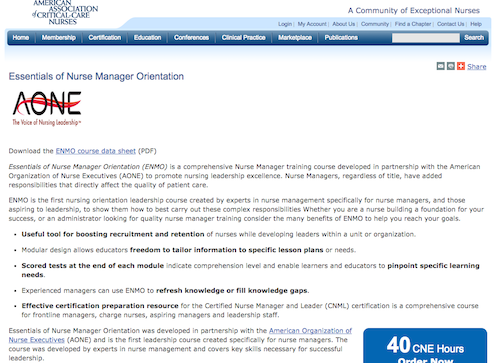 This conference promotes leadership excellence by providing what is essentially a training course for nurse managers.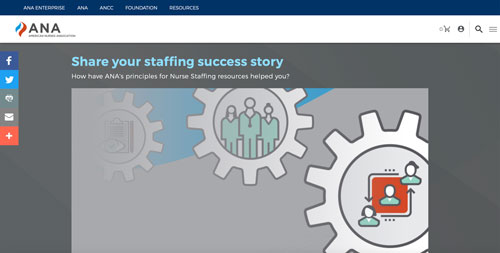 ANA focuses largely on staffing issues that so many nurse managers regularly face.
The American Nurses Credentialing Center offers this conference that focuses on the challenges of being a leader in the current dynamic healthcare environment.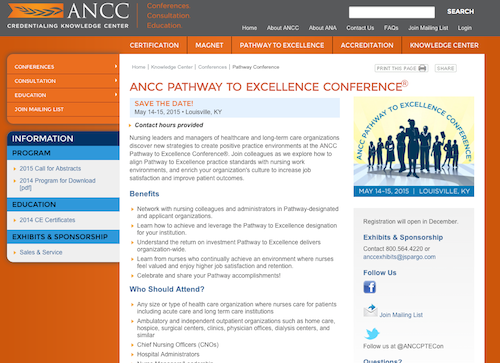 This conference inspires nurse leaders to develop methods that will allow them to create productive practice environments.
This five-day skill-intensive course shapes nurse managers by building and cultivating critical thinking skills.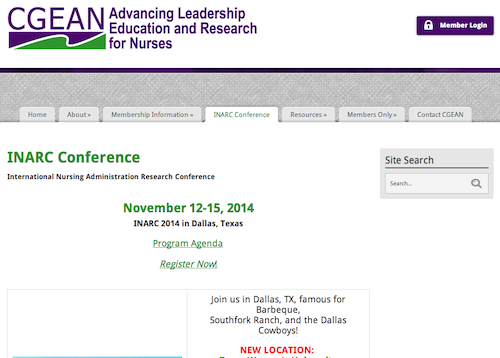 This conference takes place every other year and focuses on research developments that directly impact nurse managers and administrators.
Nursing Management Congress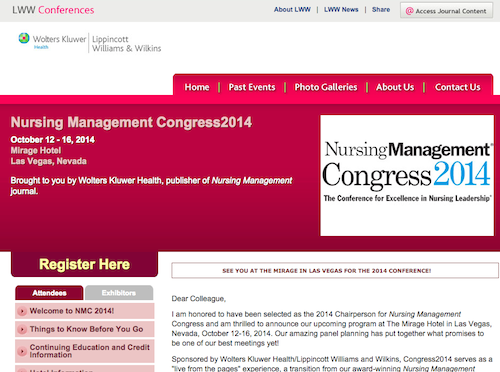 This conference features presentations by some of the top nurse managers in the field and is designed to provoke collaboration and critical thinking skills.
Helpful Tools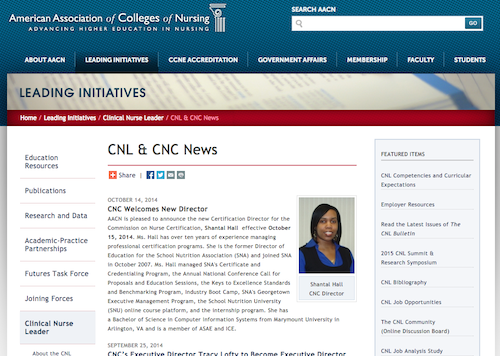 Clinical Nurse Leader certification is offered by the AACN to give qualified individuals recognition for their expertise in the specialty area of nursing management.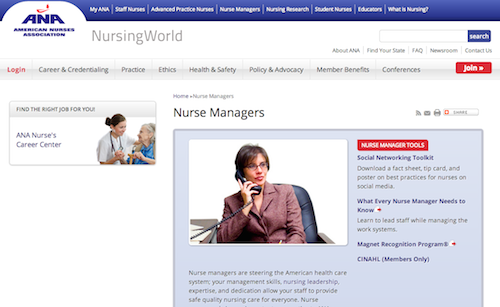 The American Nurses Association has developed this website that includes helpful tools and magnet recognition information with nurse managers in mind.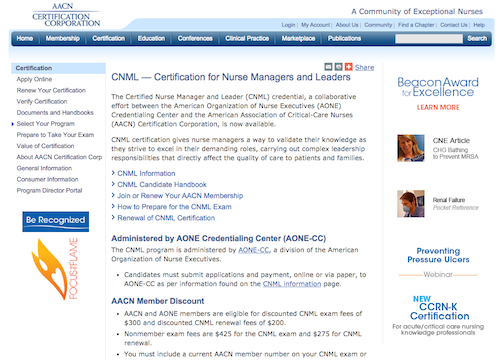 This certification recognizes those exemplary nurses for their knowledge and expertise in the field.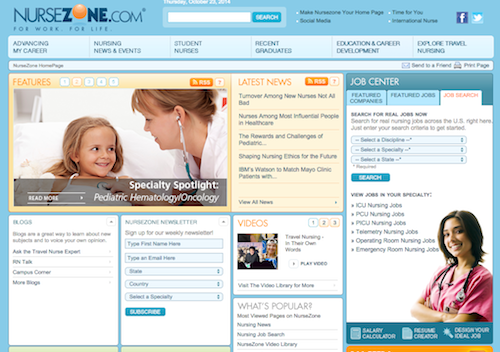 NurseZone is an online community where nurses can utilize forums to network in order to obtain the tools necessary to succeed.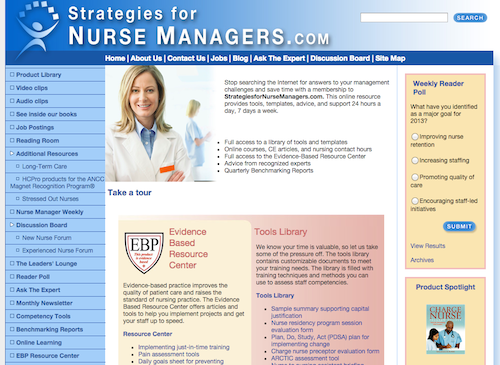 This one stop site provides seasoned nurse managers with the necessary tools needed to develop professionally.
For more information about nurse managers, see what is a Master of Science in Nursing Administration Degree.
About the author: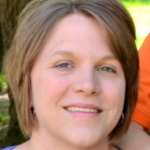 Jamie Bond has been a registered nurse since 2002 and returned to the college scene in 2012 to become a Family Nurse Practitioner. She has a passion for all things nursing, especially the care of the at–risk population. Jamie has first hand experience navigating the complicated, multifaceted field of nursing. A married mother of two school-aged sons, Jamie enjoys spending her spare time cheering on her kids at their various activities.