Published by Jamie Bond
Caring for the aging population can be physically and emotionally challenging but extremely rewarding at the same time. Various diseases plague this population and require specially trained professionals to deliver the most effective care. The following websites are valuable resources for those professionals. The list includes: news/research, journals, blogs, associations, conferences, and certification opportunities. The fields of medicine and nursing are continually evolving and many of the following websites provide up to date research findings as they apply to the aging population.
Nursing conferences and organizations provide opportunities for specialized nurses to network with others. Gerontology is not a common specialty, therefore membership in one or more of these organizations would be beneficial to a gerontology nurse's careers. It is vital that nurses keep current in their field and the following list of journals gives nurses the ability to follow current topics pertaining to geriatrics. Blogs provide an outlet for the author and an opportunity for the reader to relate to fellow nurses working in similar settings. Specialized certification in geriatrics is rare, but acknowledges those nurses that are leaders and excel in their specialty field.
News and Research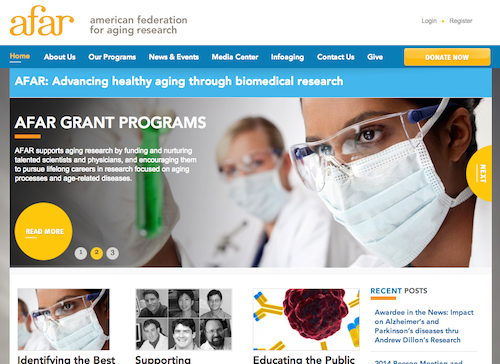 The American Federation for Aging Research supports healthy aging through the use of biomedical research.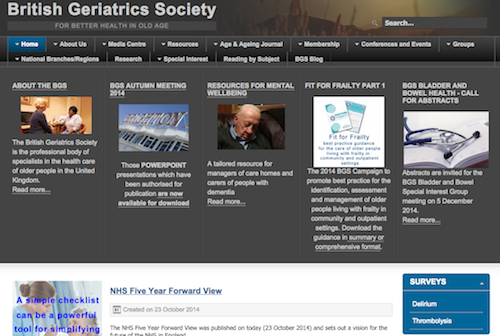 Since 1947, this group of health care professionals with a strong interest in the care of the elderly population have advocated for equal access to medical treatment.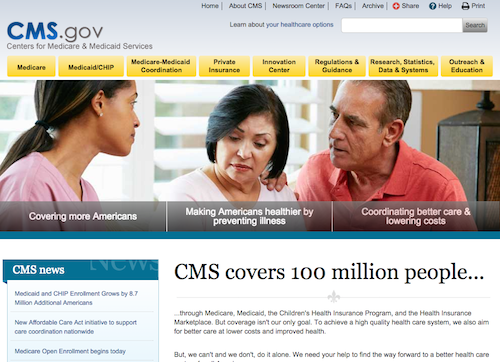 The Center for Medicare and Medicaid Services is an agency within the Department of Human Services that administers several federal programs.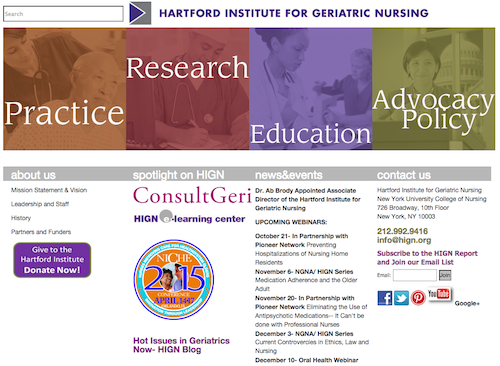 Founded in 1996, the Hartford Institute for Geriatric Nursing promotes nursing excellence by developing competencies geared toward geriatric nursing.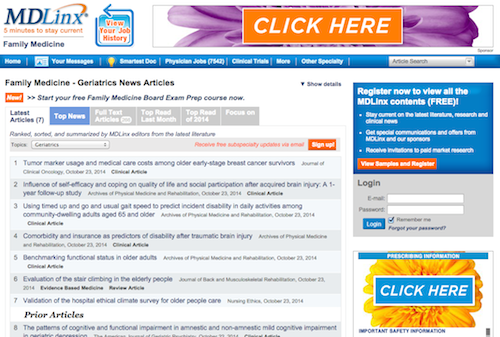 MD Linx provides healthcare professionals and patients an avenue to obtain current research studies on pharmaceuticals.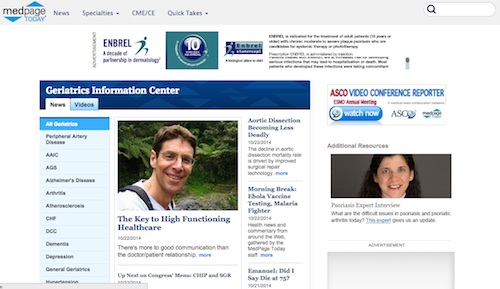 This is a respectable source for clinical and policy coverage and also provides the opportunity to earn CMEs.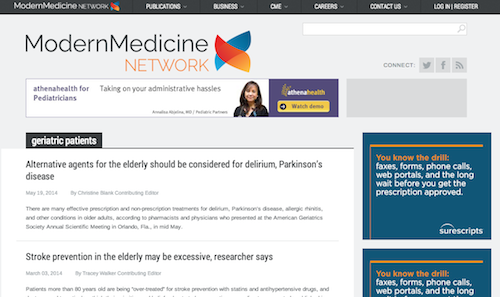 This is an educational resource that covers various topics in healthcare including medical specialties, the business of medicine, and learning opportunities.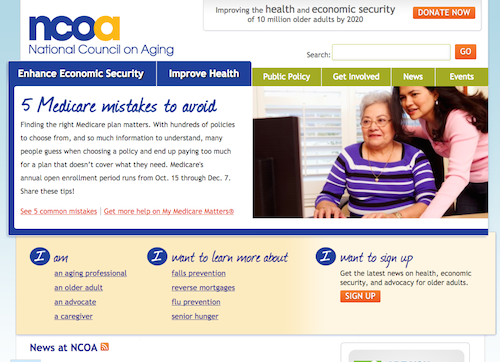 This is a non-profit organization that assists the elderly in navigating the struggles encountered while aging in America.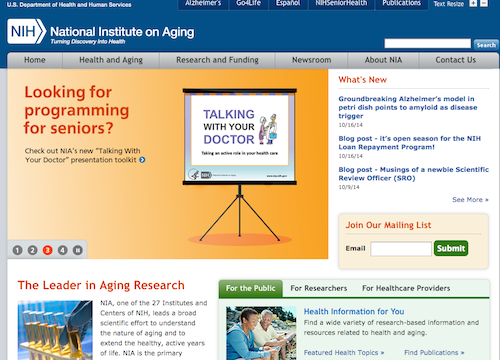 The National Institute on Aging provides cutting edge research information pertaining to the aging process and the care of the elderly.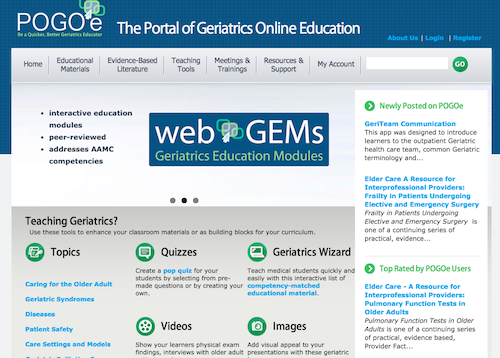 This website is home to a vast collection of educational materials pertaining to the care of geriatric patients.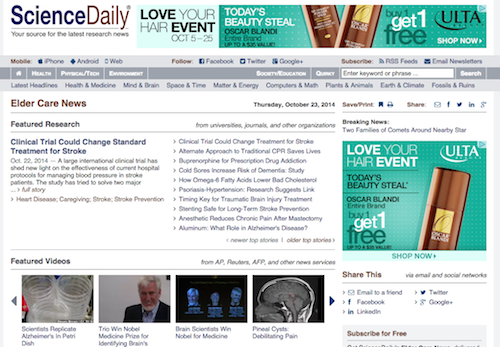 Originating in 1996, this website is a trustworthy site that enables healthcare professionals to keep up to date on breaking news in healthcare.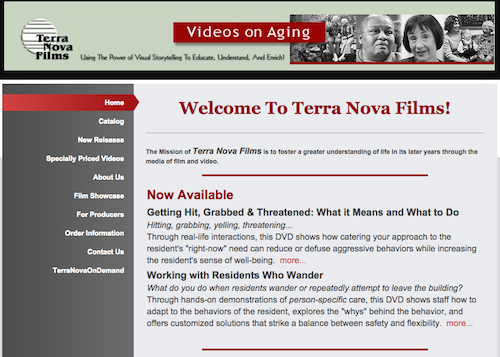 This company is dedicated to the production and distribution of films that provide scholarly information on aging.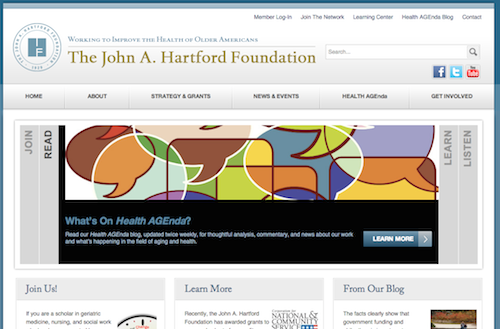 This foundation is an excellent source for research studies pertaining to geriatric medicine, nursing, and social work.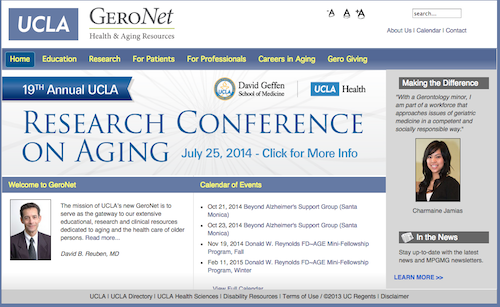 GeroNet is the portal to UCLA's vast collection of research and clinical studies that pertain to geriatrics. This website is available to the general public.
Journals
Generations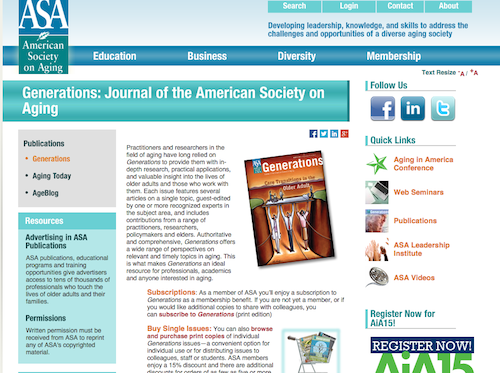 This journal provides research and practical insight about the lives of the aging population.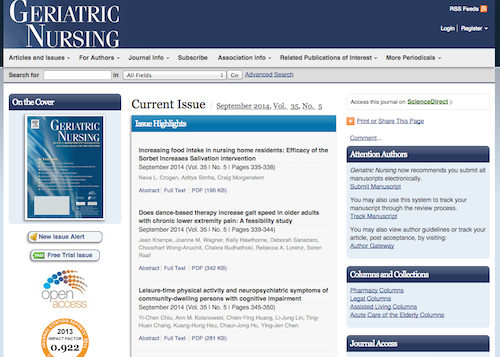 This peer-reviewed journal is an all-inclusive source for clinical information and management guidance.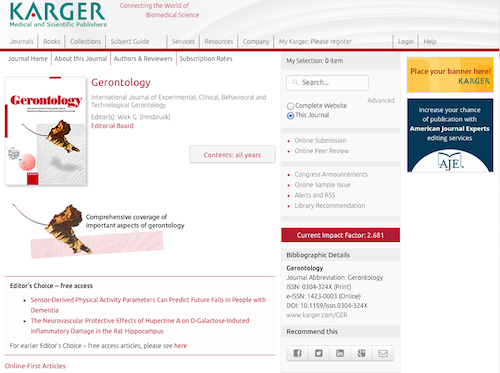 This prime source provides scientific studies from a broad perspective and includes articles in four sections: clinical, experimental, behavioral science, and technology advances.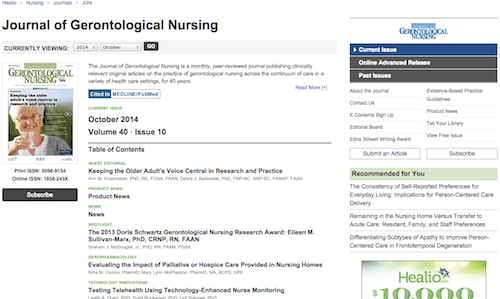 The Journal of Gerontological Nursing is a peer-reviewed journal featuring clinically relevant articles on the practice of geriatric nursing.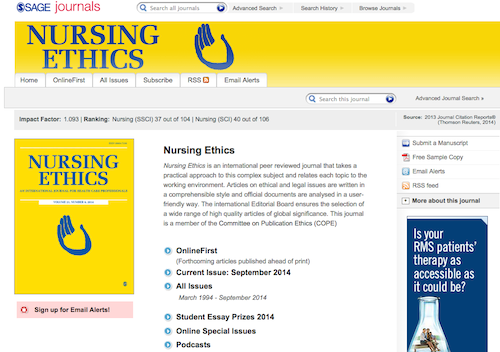 This peer-reviewed journal provides articles on real-life ethical and legal issues faced in the nursing practice.
This journal takes a multidisciplinary approach to topics pertaining to human aging to educate all professions that care for the geriatric population.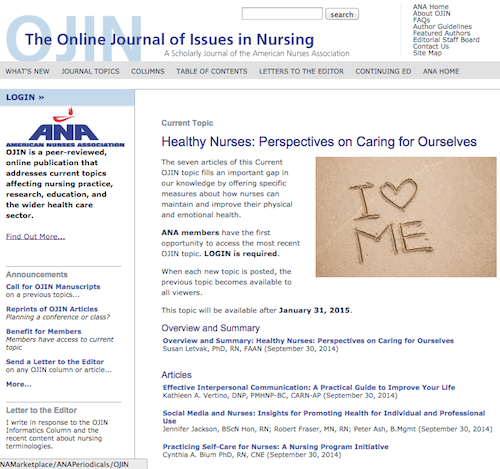 This peer-reviewed journal provides a platform for coverage of current topics pertinent to nurses and other healthcare professionals.
Blogs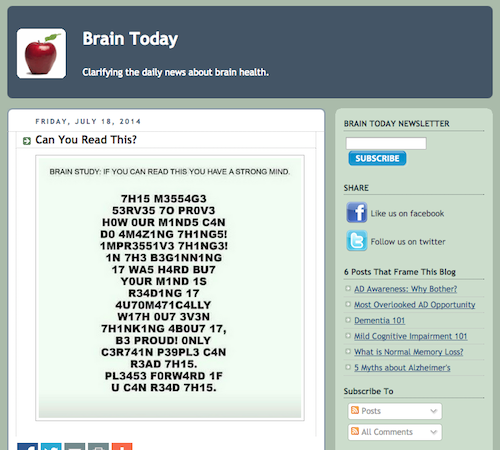 This blog is written by Dennis Fortier who writes various articles pertaining to brain health including Alzheimer's disease, concussions, and cognitive health.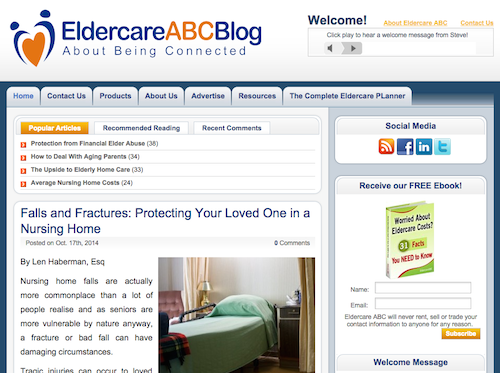 This blog 'about being connected' is written by individuals that have provided care for aging parents who share their stories and struggles with others in the same stage of life.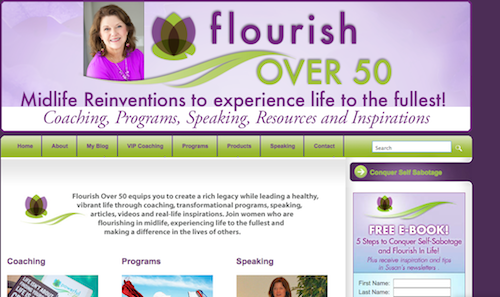 This blog is written by Susan, a Christian Life Purpose Coach, to inspire women of all ages to live with purpose and clarity.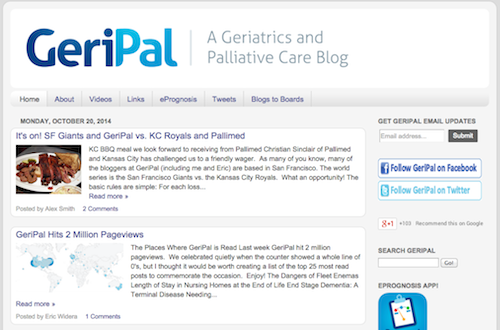 This is a forum for discussion about recent topics related to geriatrics and palliative care.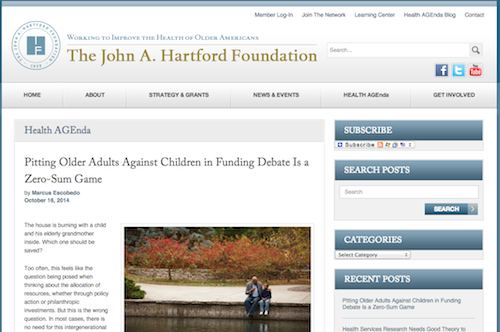 Health AGEnda, the blog of the John A. Hartford Foundation, contains articles pertaining to aging and current political issues that may impact the care provided to this population.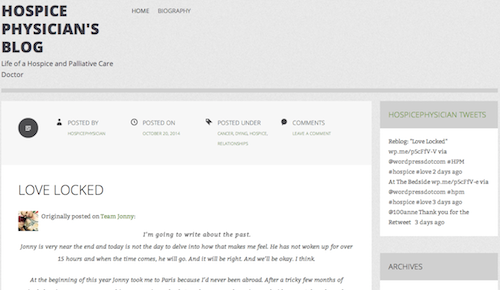 This blog, written by a hospice and palliative care physician, contains patient experiences and wisdom regarding end of life issues.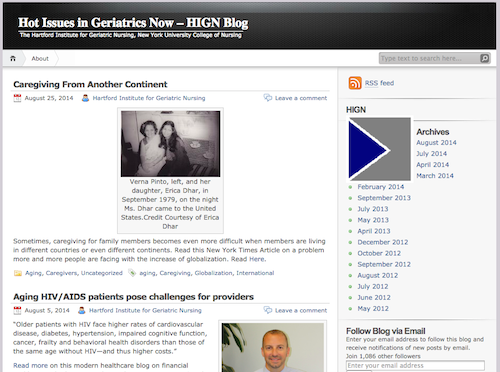 Articles in this blog are written to inspire healthcare professionals treating geriatrics by promoting expertise in the field.
The Intentional Caregiver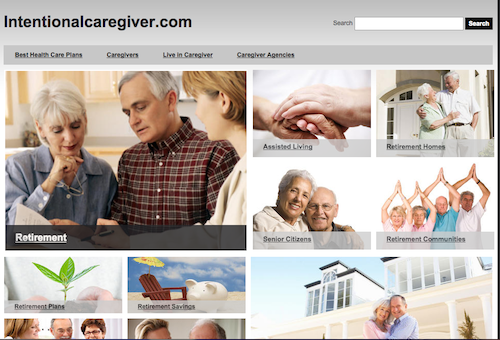 Shelley Webb is the voice behind The Intentional Caregiver. This blog speaks to caregivers and loved ones of aging individuals.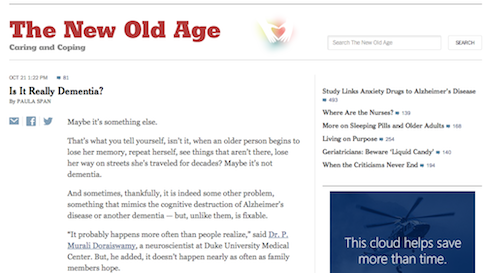 The blog of the New York Times, this blog contains articles on common issues faced by the aging population including illnesses, hospice, and nursing homes.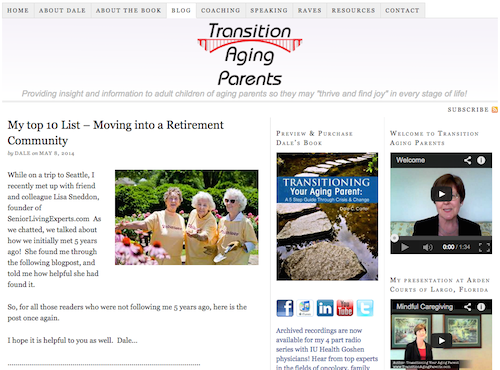 This blog is written to the children of aging parents to help them cope and enjoy every stage.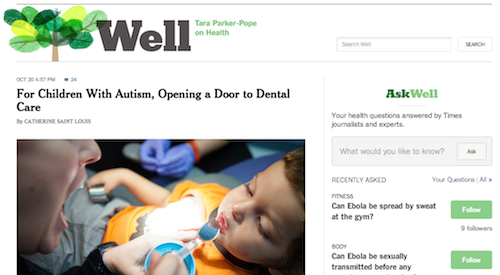 This blog contains articles pertaining to health and wellness across the lifespan.
Associations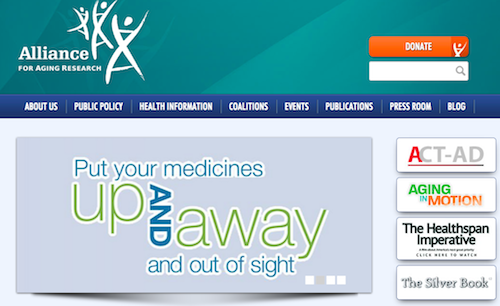 This organization is committed to increasing the amount of scientific research completed that may boost the level of care provided to the aging population.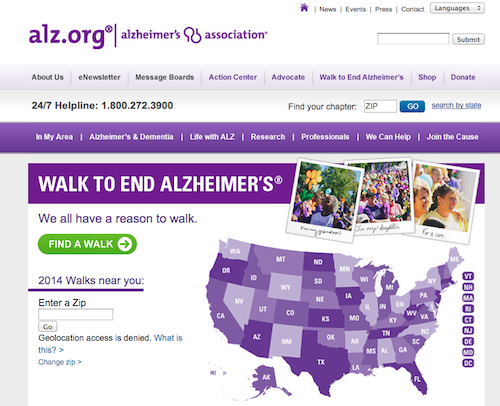 The goal of this association is to eliminate Alzheimer's disease by promoting research and brain health.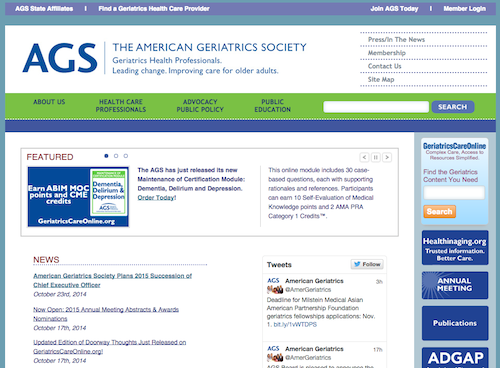 The American Geriatrics Society is dedicated to improving the health and quality of life of the aging population.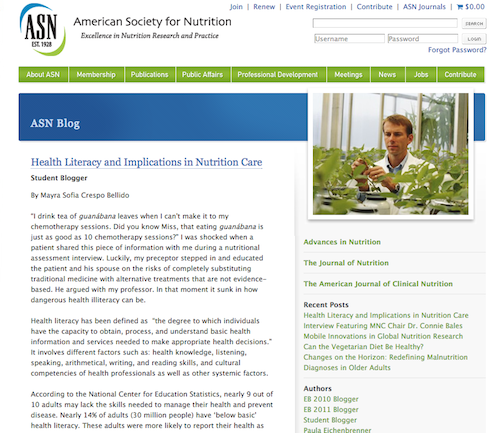 This society works to assemble top researchers and nutritionists to boost the overall knowledge of nutrition and its implications to overall health.
American Society on Aging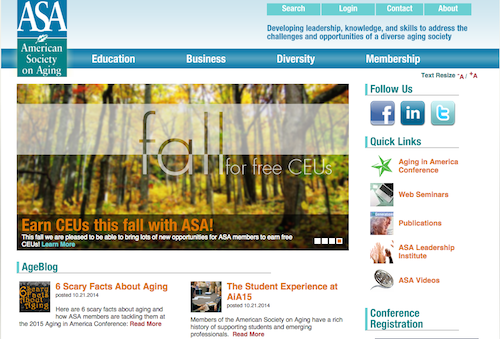 The American Society on Aging provides nationally recognized training and educational opportunities to healthcare workers who provide direct care to the elderly.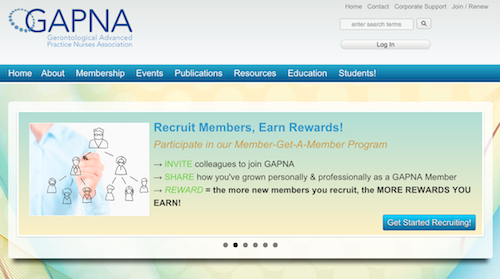 This association is open to advance practice nurses who treat older adults in their practices.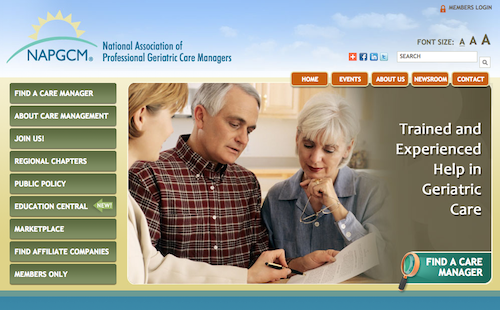 This association is committed to advancing the care provided to older adults by facilitating educational and leadership opportunities.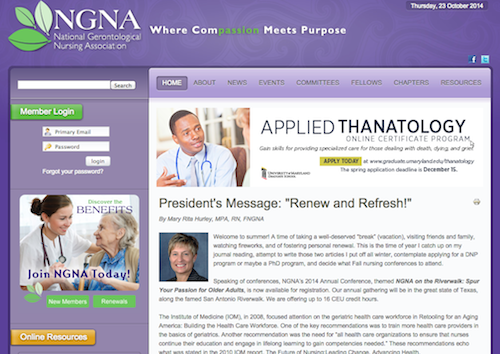 This association includes health care providers, educators, and researchers and is committed to meeting the needs of the aging adult.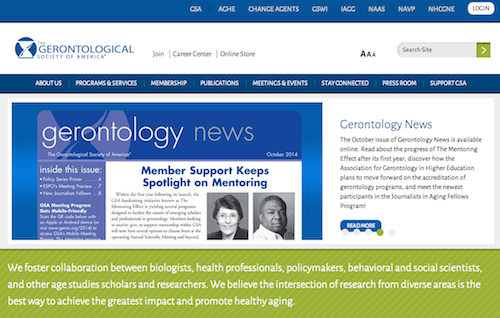 The oldest organization committed to geriatrics, the Gerontological Society of America focuses their attention on education and research in the field.
Conferences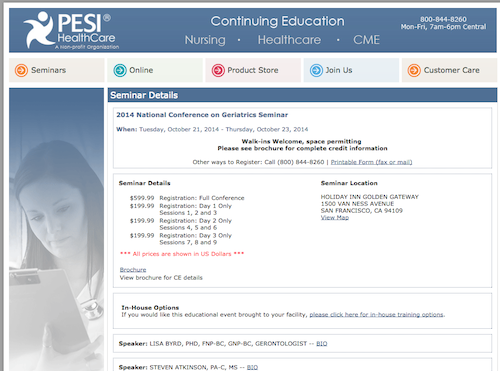 This 3-day conference offers opportunities for attendees to widen their knowledge on the various issues the aging population faces including dementia and pain management.
National Gerontological Nursing Association Annual Conference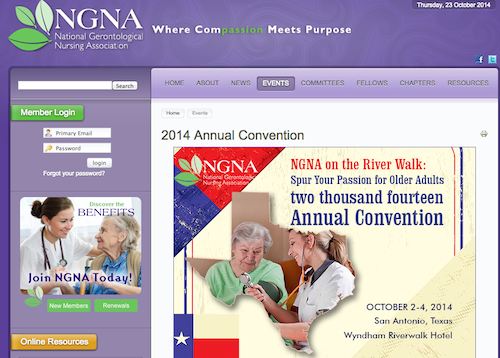 This conference is an excellent networking opportunity for healthcare professionals that provide care to the aging and also provides an opportunity to increase their knowledge of their profession.
National Hartford Center for Gerontological Nursing Excellence Leadership Conference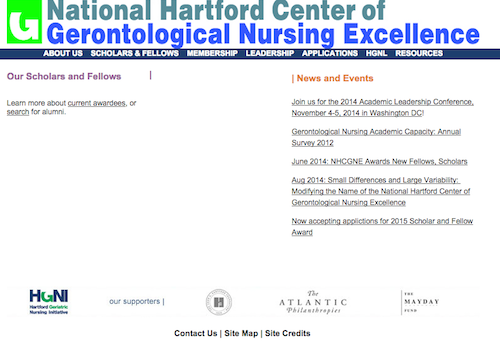 This conference focuses on building leaders in geriatric nursing to advance the level of care provided to the geriatric population.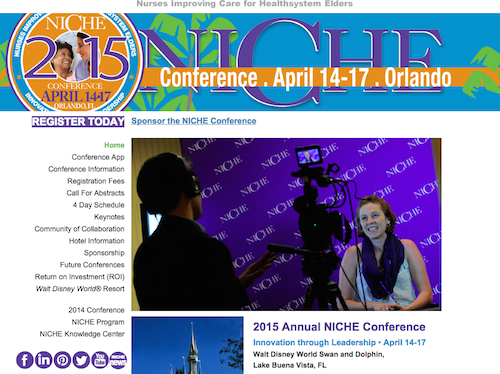 This conference is geared toward expanding the knowledge healthcare professionals have on current research and innovations as they pertain to geriatrics.
Certification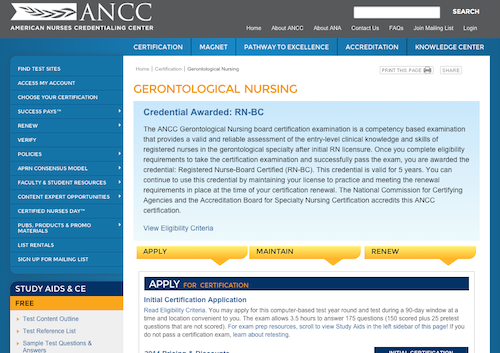 The ANCC offers gerontological nursing board certification to show competency in the field.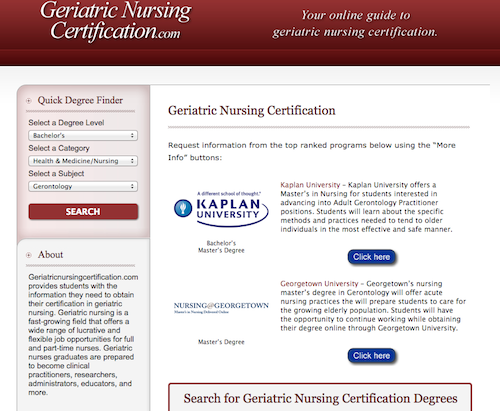 This website contains all the valuable information necessary for successful completion of gerontological nursing board certification.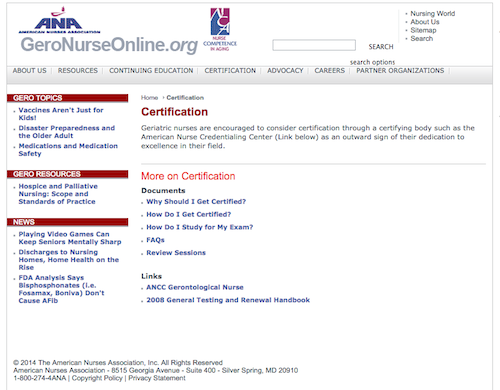 Part of the American Nurses Association, this website contains FAQs and review course information.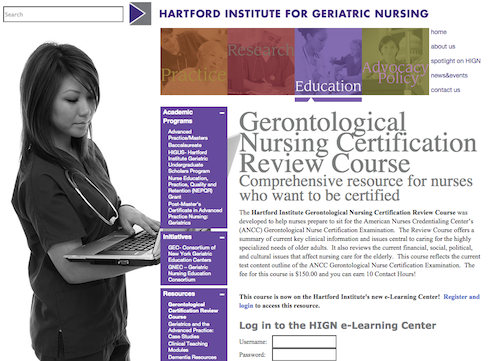 The Hartford Institute for Geriatric Nursing provides a comprehensive gerontology board certification review course.
For more information, see is gerontology a good MSN specialty.
About the author: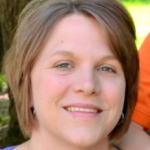 Jamie Bond has been a registered nurse since 2002 and returned to the college scene in 2012 to become a Family Nurse Practitioner.  She has a passion for all things nursing, especially the care of the at–risk population.  Jamie has first hand experience navigating the complicated, multifaceted field of nursing.  A married mother of two school-aged sons, Jamie enjoys spending her spare time cheering on her kids at their various activities.