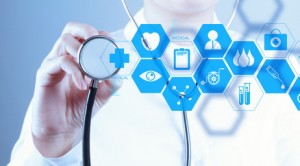 As outlined in the Nursing 2017 Journal, it is important for nurses to join one or more professional organizations. Being a member gives a nurse the opportunity to connect with other nurses, learn about recent health care changes, attend conventions for continuing education and gain specialized certifications. These are some of the top organizations to consider.
ANA is one of the largest national associations, and there are state connections as well. Members have access to an online library with a wealth of information and research. They can access member-only webinars on a variety of topics that cover multiple specialty areas. With most of these webinars, they also earn contact hours. Being a member of ANA is a great addition to a resume for nurses who are seeking employment. Members also have free access to some of the top nursing magazines and journals, and they can network with fellow nurses.
Since most nurses work in facilities where they deal with death often, this is a good association to join. In addition to looking good on a resume, it affords nurses access to professional journals and information about hospice and end-of-life care. Members also have the ability to vote on issues related to this focus. Nurses often join to mentor others or be mentored. Since it is difficult to work with terminal patients, it helps to have a support network. Members gain leadership skills and learn how to work better with patients and colleagues.
Being a member of the Red Cross gives nurses who prefer hands-on tasks a chance to do much more than read information online or attend seminars. Volunteering with the Red Cross gives nurses the chance to help with everything from teaching CPR to providing care to disaster victims. Volunteering with the Red Cross and being active in its operations is a good way to give back to the community, and these activities are also a powerful element on any resume.
This association was started in 1969 and is one of the most valuable resources for student nurses. The association's site has career resources for employment-seeking students. There are educational journals and plenty of helpful information for students in all nursing degree programs. There are also a wide variety of educational meetings and leadership skill-building resources. In addition to its thorough educational tools, the NSNA offers several scholarships for nursing students.
5. State Nursing Associations
Every state has one or more state-based associations. Nurses should join their state's main association. Membership shows employers that nurses care about their profession and are eager to continue learning. The American Nurses Association provides a collective list of all state-level organizations, which are organized on an interactive map. Since nurses must complete continuing education credits, state associations provide lists of compatible opportunities. Some associations also offer seminars, webinars and other educational tools to give nurses contact hours. Students can also benefit from joining for the networking opportunities and information.
Related Resource: Top 15 Best Online Master's in Nursing (MSN) Leadership Degree
In addition to these associations, there are also organizations for every specialty. Nurses who are interested in pediatrics, surgery, occupational health, trauma, oncology, research or any other area will find one or more relevant associations to join. Nursing students who have not yet chosen a career focus can join multiple associations of interest to gain more insight and have an easier time selecting a career path. The first step to becoming a successful nurse is enrolling in the right degree program.