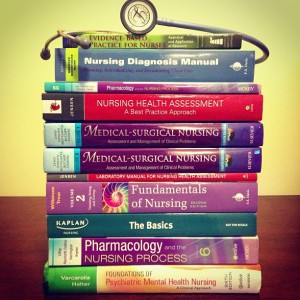 The ancient arts of healing the ill and comforting the dying have always been recognized as society's noblest pursuits. Primary-care physicians and surgeons may attract most of the publicity, but nurses are the drill sergeants of the armies of health care: the indispensable experts who hold everything together. The kindness and professionalism of highly trained nurses often is the first impression of the face of health care for new patients.
Setting forth on the road to a respected position as a nurse calls for deep understanding and extensive domain-specific knowledge. Five notable books have proven especially helpful to many nursing students.
The fourth edition of this beefy reference holds instant information on the many duties required of nurses. In addition to standard nursing procedures, this powerhouse guide quickly and thoroughly covers patient-assessment techniques, patient-care documentation, preoperative and postoperative routines, pain management approaches, standard wound treatments, drug-administration methods, contagious disease precautions, lab test and ECG interpretations, palliative end-of-life care and other specifics.
This release also covers recent AHA guidelines for obstructed-airway and CPR responses, updated ventilator modes, newer developments in general safety for medication dispensing and patient care, advances in the treatment of metabolic syndrome and expanded information about fast-evolving threats like MRSA and VRE infections. The volume thoroughly reflects the current standards of practice and guidelines published by the Infusion Nurses Society and by the Joint Commission.
The slim, but efficient, fourth edition of this classic pocket guide brims with information about clinical laboratory values, insulin regimens, ACLS resuscitation procedures, pregnancy complications, pediatric-patient health assessments, adult patient education, advanced life support for neonatal patients, emergency assessment and urgent-care medicines, routine diagnostic tests, common calculations and conversions and other daily aspects of practical nursing.
The thoughtfully organized index makes finding relevant information a breeze, and many first-year nursing students will especially appreciate the coated pages, which make it easy to later wipe away any temporary notes scribbled on the pages.
The ninth edition of this colossal reference promises to answer virtually any question about the dizzying array of diagnostic tests and procedures that drives modern medical practice. Thorough coverage of nuchal translucency screenings, nuclear scans, differentials for abnormal blood work and advances in the fast-evolving field of genetic testing exemplifies the extensive treatment of every facet of patient preparation and after-care procedures.
Many nursing students likely will also find useful an accompanying online teaching package that boasts real-world case studies, participatory assignments and course-management offerings.
Notwithstanding the casual tone of the title, the second edition of this popular reference brings a lighthearted yet utterly serious treatment of the fluids and electrolytes that are so critical to life. The chemical mysteries of acids and bases are clearly explained within their clinical contexts, and the many case studies illustrate the immediate consequences of common and not-so-common problems with fluid and electrolyte levels. Nursing students facing the scientific rigor of physiopathology classes will greatly appreciate the well-organized format that guides newcomers through surprisingly complex ideas with easy-to-understand explanations.
One notable triumph is a remarkably clear explanation of the phenomenon of osmotic diuresis that threatens so many diabetic patients with harmful dehydration, and the book abounds with other such successes.
Last but not least, the all-important spiritual side of nursing is strongly addressed by this deeply sympathetic journey through the travails of hard-working nurses facing the daily tribulations of emotional human beings. From personal struggles with the demands of professional ethics through the sadness of coping with elderly patients nearing the ends of their lives and the exhaustion of working in an emergency room in a busy metropolitan hospital, the stories run the gamut of diversity.
Related Resource: Top 15 Best Online Master's in Nursing (MSN) Leadership Degree
Owning these books will give any prospective nursing student a far better understanding of the extensive body of knowledge possessed by professional nurses. Being armed with such solid yet readable reference materials means immediately stepping ahead of the rest of the class in pursuit of a strong academic performance and a distinguished nursing career.