Published by Jamie Bond
Beginning in 1999, blogging became a route for individuals with a devotion to writing to share their talent. Blogging gives the author the ability to channel their thoughts in a manner that can be useful and enjoyable to readers. Nurses encounter many learning situations which may be helpful to fellow nurses. Blogs give the writer a means to share these experiences and readers a chance to learn and relate to others in a virtual setting. In nursing, blogs serve multiple purposes including engaging fellow nurses in educational opportunities, networking, providing insight into unique avenues in nursing, and burnout prevention.
This list of top nursing blogs was compiled based on Facebook likes, frequency of postings, and number of followers. Many of the following blogs are top hits when conducting online searches and can also be followed on Twitter, Pinterest, and Google+. This list has been divided into sections for the reader's convenience: general nursing, registered nurse, nurse practitioner, nursing student, nursing career, and women's health.
General Nursing
Confident Voices – Beth Boynton is a national speaker, professional coach, facilitator, and medical improv trainer. She writes this blog founded on respectful communication for nurses, physicians, patient advocates, and support staff to encourage safe, respectful work cultures.
Highlight: Experiential Activity for Building Situational Awareness
Disruptive Women in Healthcare – This blog targets challenging and inspirational concepts in the current healthcare field. There are over 100 individuals that actively contribute to this blog including elected officials, healthcare workers, patient advocates, researchers, and economists.
Highlight: The Hospital Discharge Race: Is Sooner Always Better?
Diversity Nursing – Diversity Nursing offers a variety of articles on all topics pertinent to nursing including health and wellness and career tips. This blog also includes a job board and a forum for open discussion amongst nurses and student nurses.
Highlight: Nurses Among Most Influential People in Healthcare
ER Nurses Care – Written by emergency room nurse Leslie Block, this blog uses her passion for nursing to demonstrate caring and compassion through her posts focusing on healthy living, injury prevention, and various current trending topics in healthcare.
Highlight: Cardiac Arrest vs. Heart Attack: Do You Know The Difference?
Not Nurse Ratched – A nurse and freelance writer, Megen Duffy blogs about all things nursing while using her humor to lighten the mood as necessary. Duffy's blog is highly followed online and on Facebook likely due to her down to earth writing style.
Highlight: Tips for CNAs and New Nurses and Students (Oh My)
Nurse Barb's Daily Dose – Barb Dehn, RN, MS, NP is committed to deciphering convoluted health information in order to assist individuals in achieving optimal health and wellness. Nurse Barb's Daily Dose contains articles pertaining to women's health, parenting, caregiving, healthy living, and medical conditions.
Highlight: My Lifeline Screening Experience
Nursetopia – Nursetopia features timely articles on all pertinent topics in healthcare. This blog inspires nurses by highlighting and displaying the positive influence nurses have on the healthcare culture.
Highlight: Give Grace to Grow
NurseNacole – Need a quick read for daily tips from a real nurse with lot of experience (and a lot of followers!)? Well, Nurse Nacole has got you covered. Highlight: Video Resources
The Nursing Show -The Nursing Show is not your typical blog. It is filled with hundreds of short podcasts and easy to read articles pertaining various nursing topics geared toward nurses of all skill levels. All nurses are sure to find topics of interest in this diverse, educational blog.
Highlight: Nurses Lead the Way for Organ Donation, End of Life Support
Registered Nurses
According to Nurse Kateri – Kateri, RN, BSN, started this blog while on a personal journey to discover herself and now uses it to detail her personal experiences as they pertain to health and happiness. This blog features narratives relating to her career in pediatrics and pediatric intensive care.
Highlight: Nurse
JParadisi RN's Blog – Julianna Paradisi, RN is an accomplished artist and an oncology nurse who incorporates art into patient care. This blog focuses on the same while featuring some of her personal pieces of art as they relate to her writing.
Highlight: Where Science, Humanity, and Art Converge
Nurse Eye Roll – Nurse Eye Roll was established by a newly seasoned nurse wishing to provide encouragement, inspiration, support, and laughter to student nurses. Nursing school is tough and Nurse Eye Roll is there to offer tips and suggestions about navigating the path toward graduation and successful board examination.
Highlight: Orienting a Struggling New Grad
The Nerdy Nurse – Brittany Wilson, RN, BSN is a nursing informatics nurse who prides herself by incorporating technology into healthcare in order to improve and streamline patient care. This blog is found on various lists of top nursing blogs and is highly followed on social media. For more information, see what is nursing informatics?
Highlight: 3 Resolutions Every Nurse Should Make
Nurse Practitioner
Barefoot Nurse – Barefoot Nurse reviews real life experiences as they occur through the eyes of an advance practice nurse. Kelly Arashin, the author behind this blog, is unique in her profession because she is a dually board certified nurse practitioner in acute and critical care and a clinical nurse specialist.
Highlight: Not a Physician, Not a Nurse…What?
Nurse Abnormalities – Danielle LeVeck is someone who loves every aspect of nursing enough to want to share some of that love. From interactions with fascinating people while providing direct patient care to the culture and conversations in the nursing community itself. It's all here and makes for a really great daily read.
Highlight: The Best Gifts for Nurses
NP Business Blog – Nurse practitioners whom are in private, independent practice are breaking the mold of traditional NP employment status and are often found without the available resources to answer common questions. Barbara C. Phillips developed this blog as a means for NPs to offer support to others in all avenues of business NPs may be involved in.
Highlight: 7 Reasons Not to Start a Healthcare Practice
NP Odyssey – In existence since 2009, this blog contains a wealth of valuable information and insight including what it takes to become a nurse practitioner and the challenges NPs frequently encounter. This blog also incorporates articles pertaining to recent headlines in healthcare and how they pertain to NP practice.
Highlight: New Grad RN and NP Jobs: Spread Your Wings
The NP Mom -Brett Badgley Snodgross is a family nurse practitioner with a passion for pain management and palliative care. She writes informative, easy to read articles related to common concerns she sees in her practice ranging from dieting to hypertension to allergies and beyond.
Highlight: Weight Loss 101 – The Making of a Healthy Life – WATER!
Nursing Student
A Journey Through Nursing School and Beyond – This blog takes the reader through the entire process of climbing the ladder through nursing education. The author began this blog as a certified nurse assistant, became a LPN, then an RN, and is currently seeking a master's degree in nursing education. Most entries are brief and include an update on coursework although others offer valuable tips and tricks of the nursing trade.
Highlight: Test Taking Tips for Nursing School
Adrienne, Student Nurse – Adrienne, RN is passionate about the way nurses and nursing students use social media in their professional lives. Adrienne, Student Nurse is written with the goal of telling the story of being a student nurse in an effort to motivate others to accept the challenge of becoming a nurse.
Highlight: Charting Lingo
Nursing Career
Digital Doorway – Keith Carlson, RN utilizes his blog, Digital Doorway, to coach nurses so they may feel fulfilled in their nursing careers. One of the most well known bloggers in healthcare, Carlson blogs about career opportunities, social media in healthcare, and burnout prevention.
Highlight: Is The Nurse's Glass Half Full?
Innovative Nurse – Kevin Ross, RN is the 'Innovative Nurse' behind this blog. Ross writes about numerous areas of career nursing such as time management, salary, mobile apps, networking, and workplace happiness in the healthcare arena.
Highlight: Why You Need to Take the Phrase "Just A Nurse" Out of Your Vocabulary
International Nurse Support – International Nurse Support provides nurses with the necessary strategies to be confident in their positions while empowering them to climb the profession's ladder as they progress in their career. This blog is owned by Joyce Fiodembo, however guest bloggers are featured frequently.
Off the Charts – Off the Charts is the online publication of the well renowned American Journal of Nursing. While this blog lacks the personal touch many other blogs convey, Off the Charts presents up to date research data provided in an easy to read format. Various bloggers are often featured on this blog including many other bloggers in this list.
Highlight: Ebola: A Nurse Epidemiologist Puts the Outbreak in Perspective
The Nursing Site Blog – Kathy Quan, RN, BNS, PHN, has been a nurse for greater than 30 years and utilizes this blog as a means to share her extensive knowledge with fellow nurses. Quan is the author of five books including The Everything New Nurse Book which helps new nurses transition from nursing school to bedside nursing.
Highlight: Use Common Sense with Social Media
Your Career Nursing – Tina Lanciault, RN helps her readers find their niche in nursing by writing about alternative nursing careers. Your Nursing Career contains articles related to online learning, networking, lifestyles, product reviews, and entrepreneurship.
Highlight: Nursing Certification
Women's Health
At Your Cervix – At Your Cervix is written by a newly graduated nurse midwife and nicely portrays the trials and tribulations a new nurse midwife may encounter in practice. The blog contains educational articles that pertain to women's health as well as commentaries based on the situations she came across over the course of the bloggers first year in practice.
Highlight: What I Wished I Learned About in School
Mimi Secor – Mimi Secor is an accomplished family nurse practitioner with over 30 years experience in women's health. Outside of her private practice, Mimi Secor is a public speaker and nurse consultant who prides herself in promoting quality care in women's health.
Highlight: STIs in the Aging Population: What? I thought only my teenager could get that!
About the author: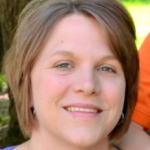 Jamie Bond has been a registered nurse since 2002 and returned to the college scene in 2012 to become a Family Nurse Practitioner. She has a passion for all things nursing, especially the care of the at–risk population. Jamie has first hand experience navigating the complicated, multifaceted field of nursing. A married mother of two school-aged sons, Jamie enjoys spending her spare time cheering on her kids at their various activities.