Published by Jamie Bond
Beginning in 1999, blogging became a route for individuals with a devotion to writing to share their talent. Blogging gives the author the ability to channel their thoughts in a manner that can be useful and enjoyable to readers.  Nurses encounter many learning situations which may be helpful to fellow nurses.  Blogs give the writer a means to share these experiences and readers a chance to learn and relate to others in a virtual setting.  In nursing, blogs serve multiple purposes including engaging fellow nurses in educational opportunities, networking, providing insight into unique avenues in nursing, and burnout prevention.
This list of top nursing blogs was compiled based on Facebook likes, frequency of postings, and number of followers. Many of the following blogs are top hits when conducting online searches and can also be followed on Twitter, Pinterest, and Google+. This list has been divided into sections for the reader's convenience: general nursing, registered nurse, nurse practitioner, nursing student, nursing career, and women's health.
General Nursing
Registered Nurses
Nurse Practitioner
Nursing Student
A Journey Through Nursing School and Beyond – This blog takes the reader through the entire process of climbing the ladder through nursing education. The author began this blog as a certified nurse assistant, became a LPN, then an RN, and is currently seeking a master's degree in nursing education. Most entries are brief and include an update on coursework although others offer valuable tips and tricks of the nursing trade.
Highlight: Test Taking Tips for Nursing School
Adrienne, Student Nurse – Adrienne, RN is passionate about the way nurses and nursing students use social media in their professional lives. Adrienne, Student Nurse is written with the goal of telling the story of being a student nurse in an effort to motivate others to accept the challenge of becoming a nurse.
Highlight: Charting Lingo
Becoming a RN – Follow Amy on her journey through nursing school through her blog where she recounts her trials, tribulations, and triumphs. This blog includes insight on navigating through the various challenges presented by nursing school and inspires nursing students to prevail.
Nursing Career
Women's Health
At Your Cervix – At Your Cervix is written by a newly graduated nurse midwife and nicely portrays the trials and tribulations a new nurse midwife may encounter in practice. The blog contains educational articles that pertain to women's health as well as commentaries based on the situations she came across over the course of the bloggers first year in practice.
Highlight: What I Wished I Learned About in School
Mimi Secor – Mimi Secor is an accomplished family nurse practitioner with over 30 years experience in women's health. Outside of her private practice, Mimi Secor is a public speaker and nurse consultant who prides herself in promoting quality care in women's health.
Highlight: STIs in the Aging Population: What? I thought only my teenager could get that!
About the author: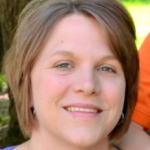 Jamie Bond has been a registered nurse since 2002 and returned to the college scene in 2012 to become a Family Nurse Practitioner.  She has a passion for all things nursing, especially the care of the at–risk population.  Jamie has first hand experience navigating the complicated, multifaceted field of nursing.  A married mother of two school-aged sons, Jamie enjoys spending her spare time cheering on her kids at their various activities.