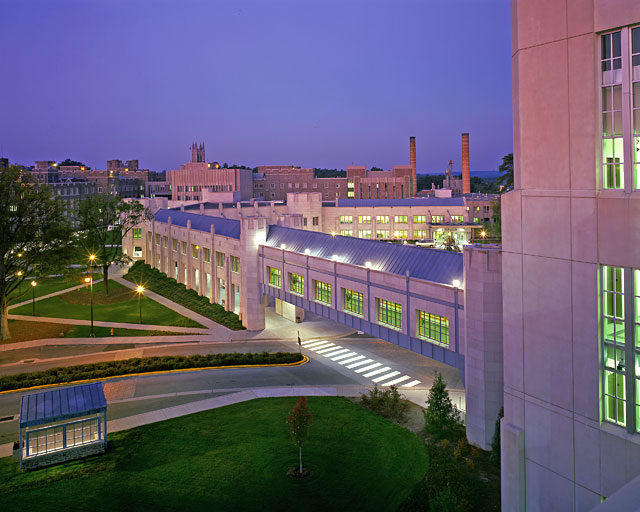 Location and reputation are often key considerations when picking a master's in nursing program. However, it's arguably innovation that separates a university from the crowd. While many nursing schools continue with the tried and tested formula, some are adopting fresh ideas and revamping their courses and facilities, which speaks volumes about their attitude to learning. These schools are certainly not afraid to push the boundaries. Here are the 20 most innovative nursing programs in the country, based on the quality of their facilities, progressive teaching methods and the range of master's degrees available. For further information about the selection methodology, see the note at the end of this article.
20. Oregon Health & Science University – Portland, Oregon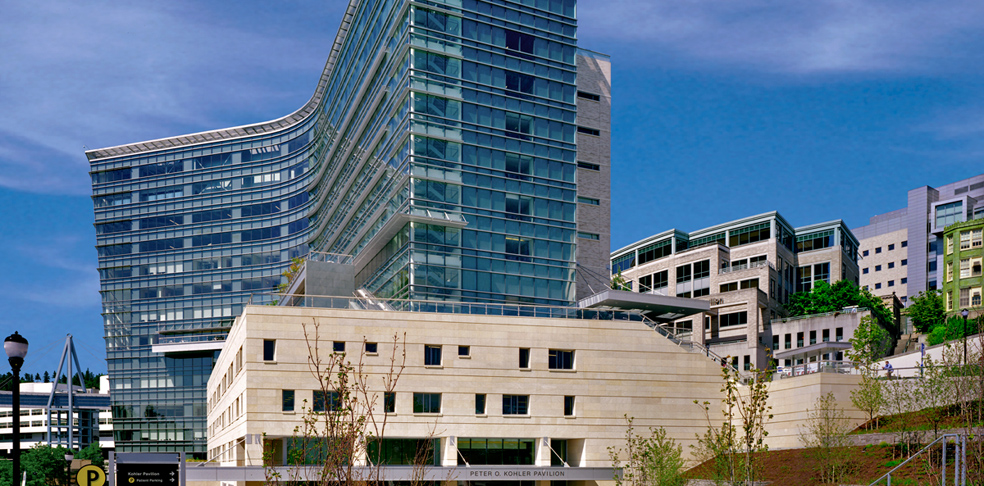 Image Source
Oregon Health & Science University (OHSU) has been lauded for its commitment to providing quality nursing education by medical equipment manufacturer Laerdal, which named the Portland-based school as one of its Centers of Educational Excellence. This accolade honors institutions that demonstrate "consistent excellence in educational philosophy and programs for the purpose of 'helping save lives.'" The university has in addition been recognized as a leader in the area of simulation, which according to the school "is embedded in all aspects of the university's curriculum," including its master's in nurse anesthesia. Also relating to simulation, OHSU has supplied the globally applied frameworks for "best practices in patient care."
19. Vanderbilt University – Nashville, Tennessee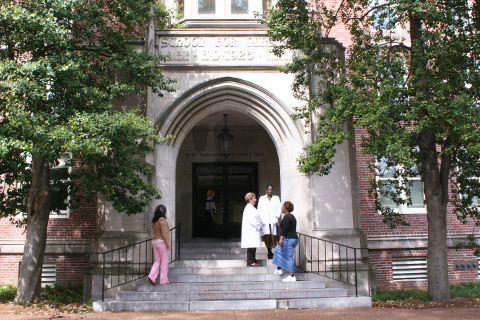 Image Source
According to the institution's website, "'state of the art' is status quo" at the
Vanderbilt University School of Nursing
. Fortunately, those looking for a master's in nursing can take advantage of this through the Nashville-based school's innovative entry options. These options allow graduates with degrees outside of the field as well as registered nurses and those with a BSN qualification to apply. At the same time, anyone wishing to build their study time around work will be very interested in the school's fully up-to-date online and distance-learning facilities.
Frist Nursing Informatics Center
, which houses three computing labs and offers Wi-Fi throughout, highlights
Vanderbilt
's commitment to integrating the latest technology for learning into its nursing programs.
18. Duke University – Durham, North Carolina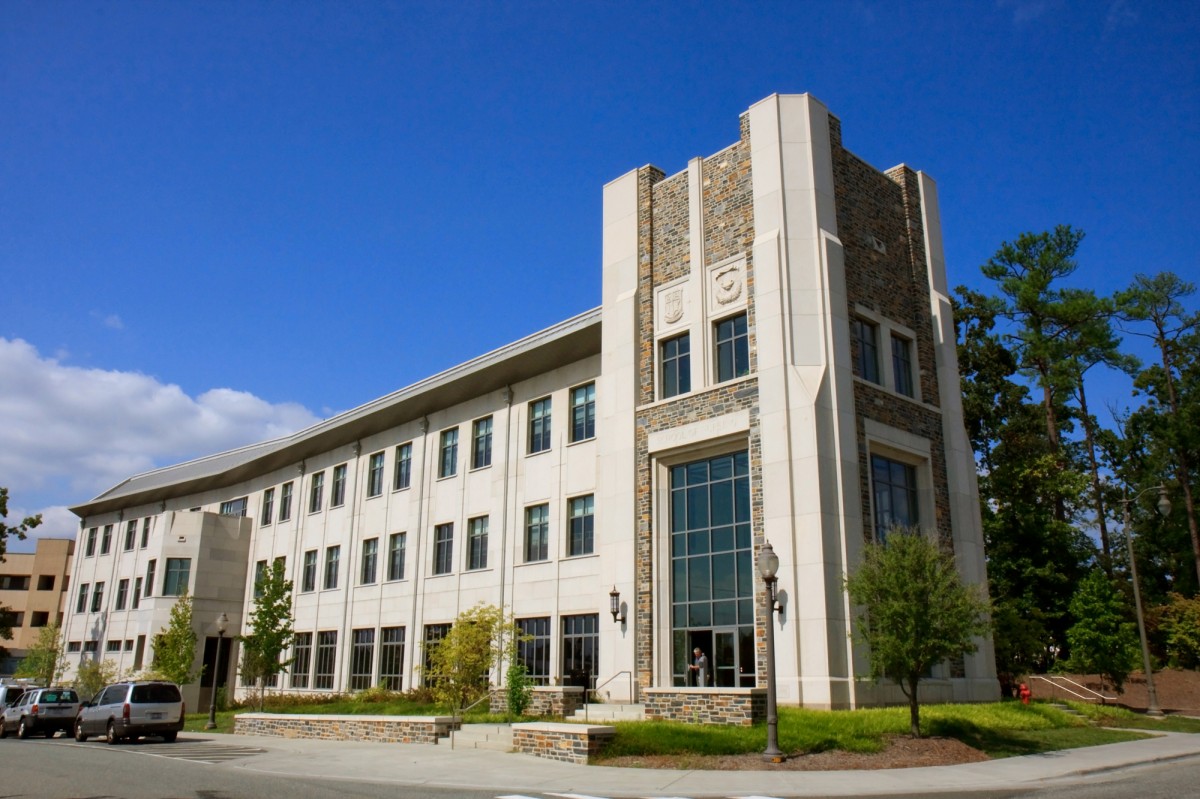 Image Source
The
Duke University School of Nursing
in North Carolina takes being progressive seriously. According to the school's website, "Innovation is viewed in the broadest possible sense of the word – as the realization of new programs and projects that solve problems and serve social needs." Its
Center for Nursing Discovery
is one such project, providing master's in nursing students with the opportunity to not only learn with actors and realistic mannequins in simulated settings, but also to customize the assessment methods to better suit their training needs. The center even includes a birthing simulation setup and replica intensive care unit. Distance learning is a possibility as well thanks to the online Master of Science in nursing and doctor of nursing practice options.
17. Case Western Reserve University – Cleveland, Ohio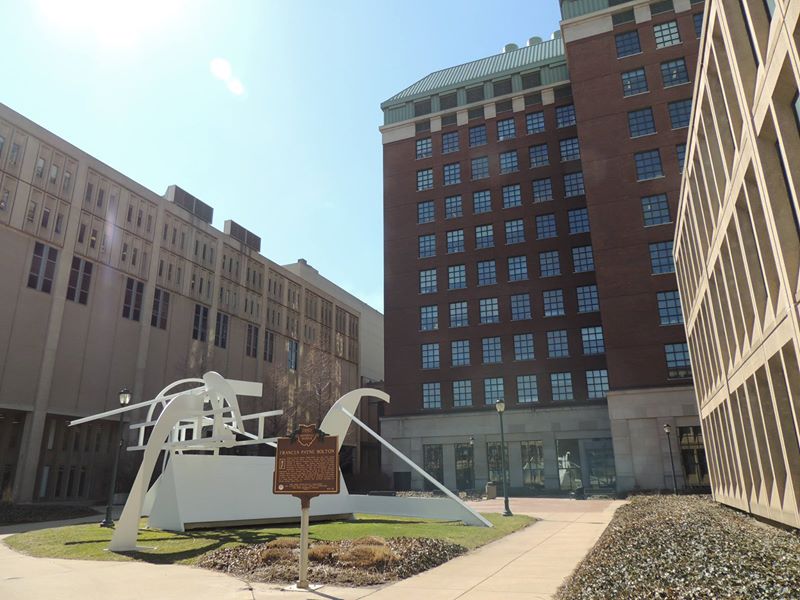 Image Source
In 2002 Cleveland, Ohio's
Case Western Reserve University
broke new ground with its
Acute Care Nurse Practitioner Flight Nursing Program
, the first official educational course of its type in the U.S. Included as a sub-specialty in the university's master of science in nursing at
Francis Payne Bolton School of Nursing
, it prepares students to be able to exercise exceptional levels of treatment beyond the hospital – such as at the scene of an accident or even an earthquake. A yearly summer camp puts what has been learned to the test by taking nurses out of a clinical environment and exploring, among other things, on-the-spot tactics for medical care in the air and seeing how individuals perform under pressure in a disaster drill.
16. University of California, Davis – Sacramento, California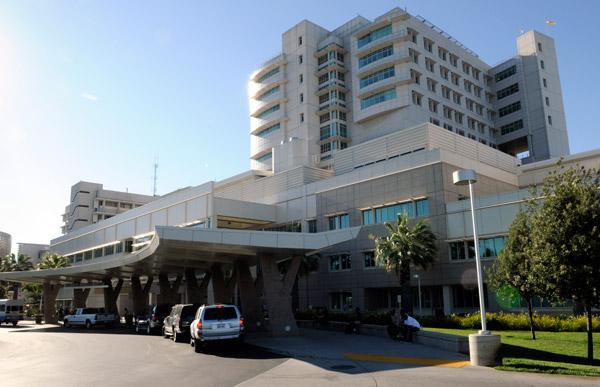 Image Source
For those toying with becoming either a physician assistant or nurse practitioner, the
Betty Irene Moore School of Nursing
at the
University of California, Davis
provides the answer. How? Thanks to its innovative dual-track master's degree – the only one of its kind in the U.S. that allows students to develop their skills in both disciplines at the same time. The Sacramento-based school's nurse practitioner program also has a higher purpose: "to advance health" by helping clinicians become a practicing part of a healthcare team and to subsequently increase sympathetic medical provisions to the communities that are the most in need.
15. Clemson University – Clemson, South Carolina
Image Source
For those looking to collaborate with others in an interdisciplinary environment,
Clemson University
in South Carolina offers just the opportunity through its
Joseph F. Sullivan Center
. This facility claims to combine "classroom education with clinical service learning opportunities." Run by nurses, the center is nevertheless brought to life and supported not just by those in the nursing school, but also by students in faculty departments as wide-ranging as business, professional communication and languages. Services at the center include health education and promotion, acute care, immunization, and health management, meaning graduate nurse practitioner students can receive vital on-the-job training while working towards their degree.
14. University of Michigan – Ann Arbor, Michigan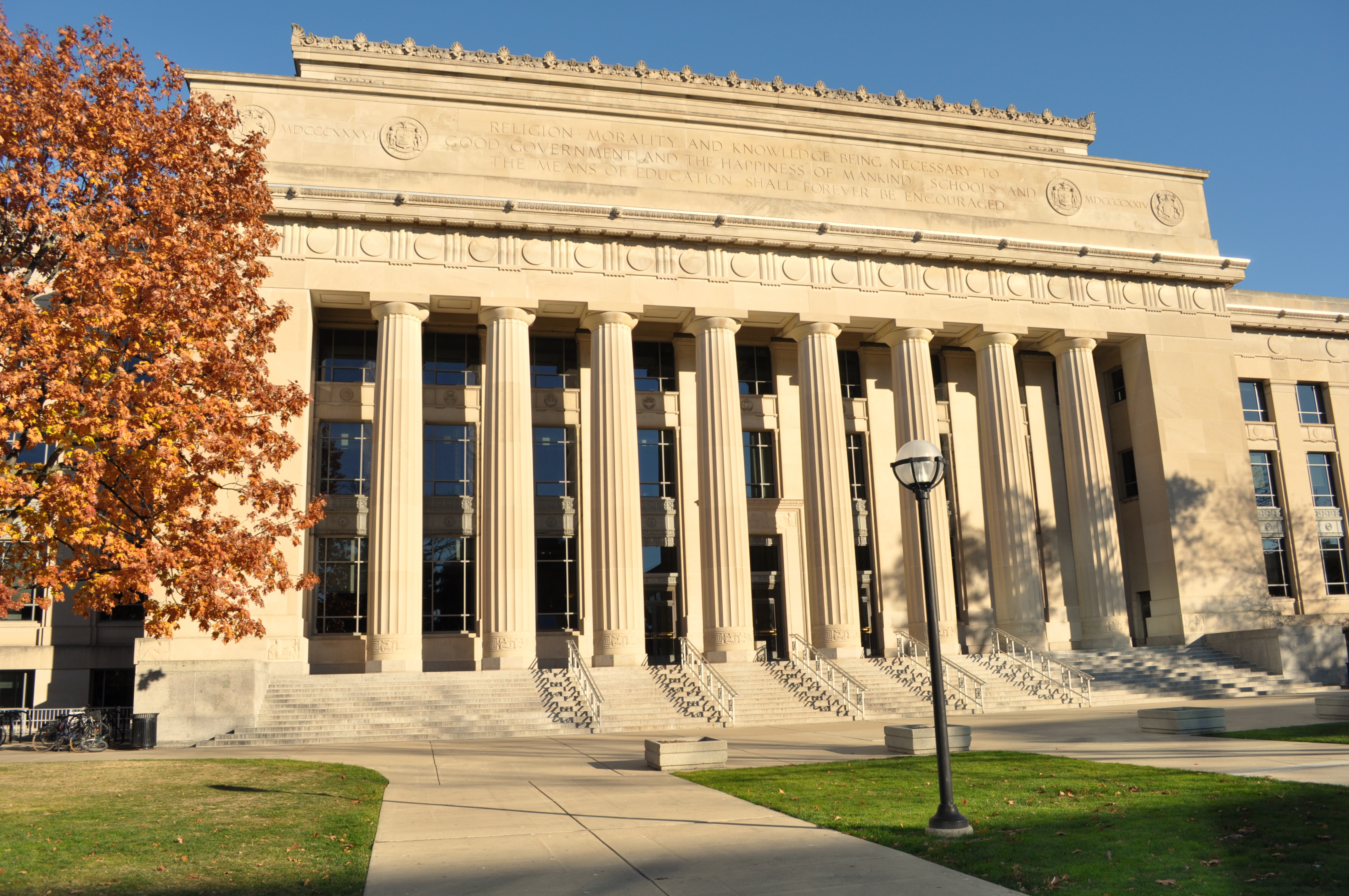 Image Source
At the
University of Michigan School of Nursing
, a global outlook on healthcare is key. One of the Ann Arbor-based school's most innovative options is its International Health Concentration, through which master's in nursing students can even join the Peace Corps for a 27-month stint overseas. The school also holds yearly panel discussions about careers abroad and international job fairs that are ideal for connecting with healthcare organizations outside of the U.S. Another benefit of studying at the
University of Michigan
is the chance to collaborate with the faculty on global research projects on health and to be present at or submit research to conferences worldwide. Plus, a new $50 million, 75,000-square-foot academic building is set to open in the fall of 2015.
13. University of North Carolina at Chapel Hill – Chapel Hill, North Carolina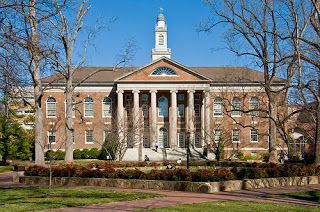 The School of Nursing at the University of North Carolina at Chapel Hill pledges that it is "dedicated to the pursuit of new knowledge." In keeping with this, its bio behavioral laboratory is one of just a few utilized in nursing schools across the U.S., enabling both students and staff to explore the possible changes in a patient's manner or biology during constant or sensitive illnesses. This highly innovative facility is notable for its use of mobile equipment together with monitoring systems that minimize patient invasion. Graduates will, we're told, inevitably improve their "knowledge and skills in bio behavioral science, physiological measurement and instrumentation" and use their findings to complement or enhance their research. The nursing school was ranked as among the five best nationwide by U.S. News & World Report in 2011.
12. University of California, San Francisco – San Francisco, California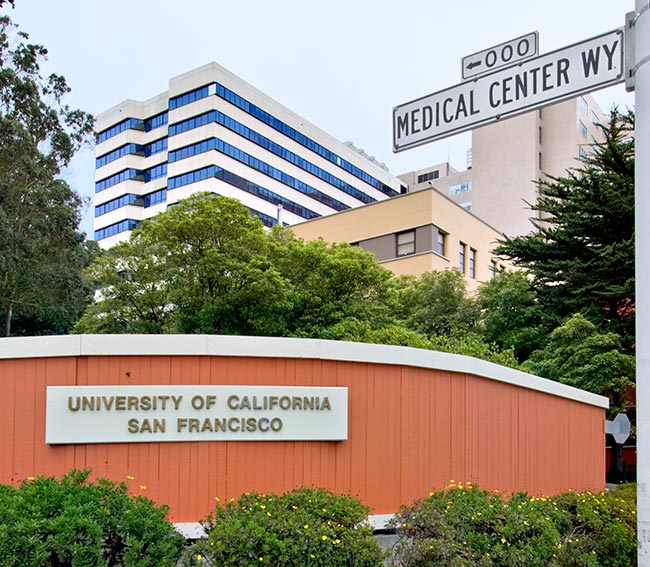 Master's students at the University of California, San Francisco (UCSF) are fortunate enough to be part of a select group, as the university is one of only a handful to specifically instruct nurses in lifelong care for patients with diabetes. The school's Madison Clinic Peggy Huang Diabetes Nurse Fellows Program gives students the opportunity to become nationally accredited in the advanced management of diabetes, allowing them to review medications and adapt diet plans to patients' needs. The program also offers its participants the chance to take part in "cutting-edge clinical practices" at facilities in the community and directly connected with the university – among them the UCSF Justine K. Schreyer Adult Diabetes Care Center.
11. University of Arizona – Tucson, Arizona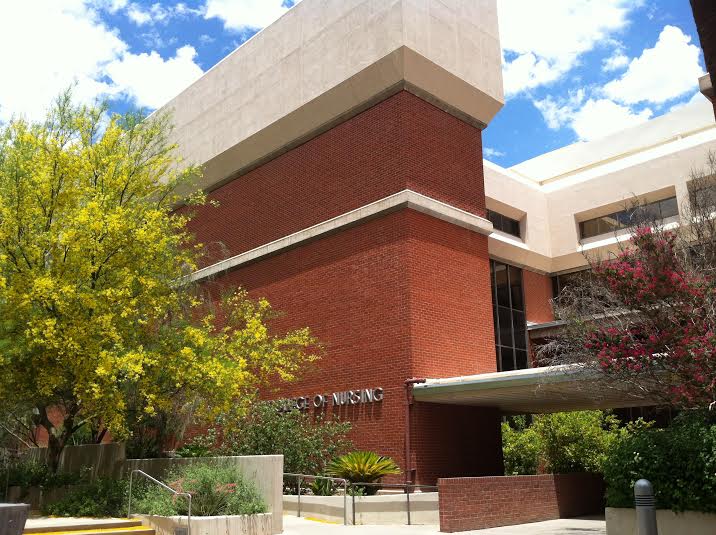 Image Source

With a name expressive of forward-thinking education, the Steele Innovative Learning Center at the University of Arizona provides a stimulating, hands-on learning environment. The center's state-of-the-art equipment includes Virtual IV simulators, which not only enable trainee nurses to gain essential experience in intravenous therapy insertion, but also give in-depth appraisals after every attempt. Meanwhile, the center's highly realistic Sim Man practice dummies can be programmed via computer to reflect various critical care situations of different levels of complexity, which helps students to develop their cognitive and psychomotor skills while practicing.
10. Kean University – Union/Toms River, New Jersey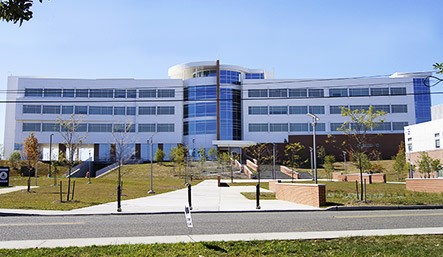 Image Source


At Kean University, graduate students are given the unique chance to jump back to kindergarten with the university's master's option in school nursing – which takes Kean's foundation-level community health nursing programs as its springboard. The innovative graduate course qualifies nurses to practice within schools – including in classrooms – and oversee school health services throughout districts in the state of New Jersey. A graduate certificate is also obtainable for those who are seeking to work more behind the scenes and spearhead the "development, implementation and management" of health schemes in school.
9. University of Pittsburgh – Pittsburgh, Pennsylvania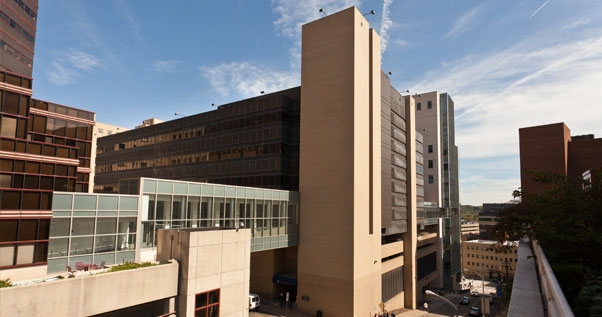 Image Source


The University of Pittsburgh's nursing school boasts that it "[offers] innovative teaching and learning opportunities" through its Educational Technology and Innovation department. This hub supplies almost everything a nursing graduate student needs to learn and thrive, including three computing spaces not to mention both a clinical and a simulation lab. The Pittsburgh school also asserts that it is "continually exploring new computer-based technologies in the health field." Meanwhile, master's students can take advantage of its distance-learning option, involving themselves in classes and getting pointers and feedback from teachers in real time.
8. Florida State University – Tallahassee, Florida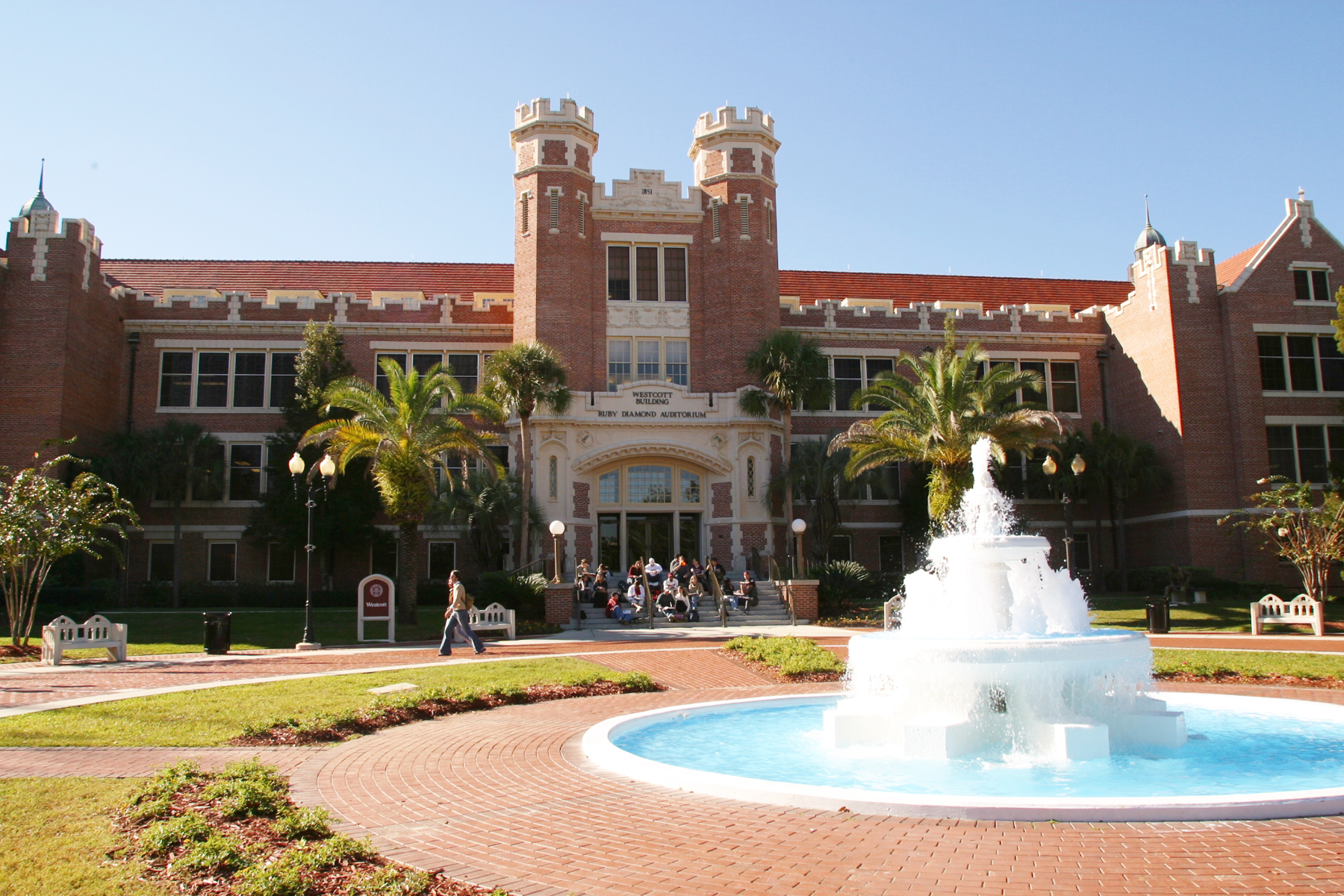 Image Source


Nursing graduate students at Florida State University can spend their spring break in one of the world's most thrilling cities while at the same time earning class credit. The Tallahassee school's innovative Exploring Grief, Loss and Trauma in British Culture class enables those taking its Special Topics: Grief, Loss and British Culture option to experience working in the field in London. This comes complete with the possibility of exploring cultural attractions such as the National Portrait Gallery, the British Museum and the British Library. Participants may also visit two of the English capital's hospitals and discover "issues affecting loss and managing personal grief responses."
7. University of Cincinnati – Cincinnati, Ohio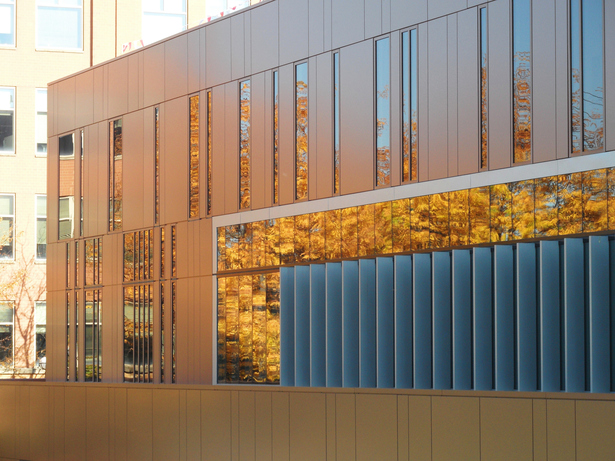 Image Source


Cutting-edge technology is firmly embraced at the University of Cincinnati's College of Nursing in Cincinnati, Ohio. The college is home to the Collaboratory, which it calls a "pilot classroom… created to challenge the status quo while delivering an environment inspired by the learning language of today's generation." Inside, there are a host of hi-tech features, including mobile furniture, tools with which to share video and wireless computing technology. All of this is designed to enable "learning [to become] a journey where all members actively participate." The school also provides live video streams and gives students the opportunity to re-watch classes, all from the comfort of their own homes.
6. University of Minnesota – Minneapolis, Minnesota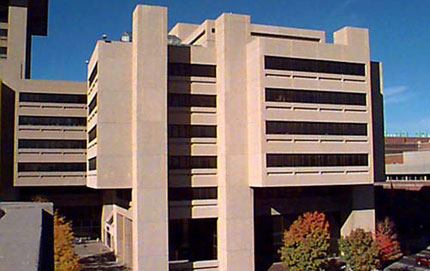 Image Source


Nursing graduate students at the University of Minnesota in Minneapolis can now take advantage of the highly progressive learning environment of the school's Bentson Healthy Communities Innovation Center. Nurses in training can practice simulated clinical steps with ultra-lifelike mannequins in settings that replicate clinics, nursing homes and even domestic situations, as well as hospitals. The center also offers what the school calls "unprecedented opportunities" to work with the latest telehealth and health records equipment. One of its nursing students said of the facility – which opened in 2013, "We are being exposed to new technologies that programs across the country just don't have."
5. University of Maryland, Baltimore – Baltimore, Maryland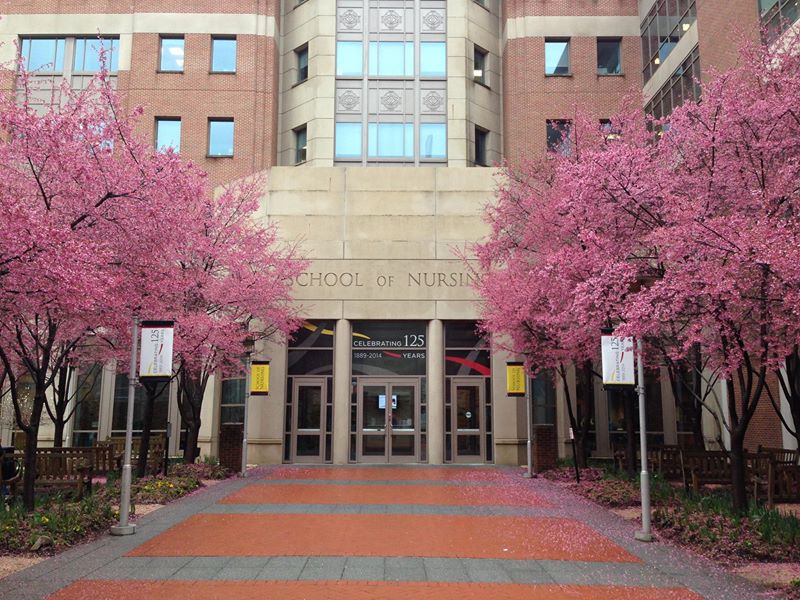 Image Source


Having been set up in 1889, the University of Maryland, Baltimore may well possess one of America's earliest nursing schools. All the same, the school's facilities are bang up to date. There are an astonishing 24 laboratories for clinical simulation, which have been said to provide "one-of-a-kind, student-tailored teaching." This hands-on approach – through which graduate students can test their skills in maternity, operating room and critical care situations, to name a few – is paired with interdisciplinary research prospects. Hence, we can be assured that the medical education is as well considered as possible. The school of nursing's Clinical Education and Evaluation Lab, which it shares with the university's medical school, also helps students to improve their performances through teaching and assessment involving real-life patients.
4. Boston College – Chestnut Hill, Massachusetts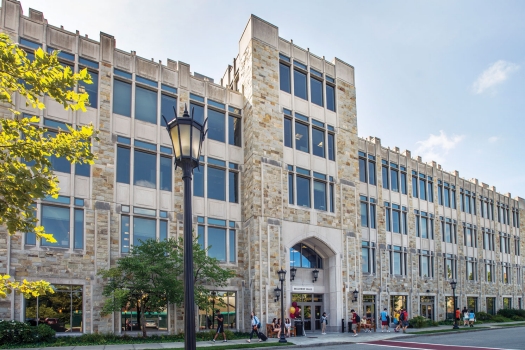 Image Source


Boston College offers its nursing students the opportunity to break away from its Chestnut Hill, Massachusetts campus and practice around the world. This is thanks to the college's innovative Global Health Initiative, which places nurses in community health programs in countries including Nicaragua, the Dominican Republic and Haiti, amongst others. Those who would rather study in the U.S., however, can benefit greatly from the school's library, which boasts a world-renowned, thoroughly up-to-date collection of essential research. Students can also take advantage of state-of-the-art facilities such as the college's nursing simulation center, enabling them to develop direct patient care skills through practical learning.
3. Drexel University – Philadelphia, Pennsylvania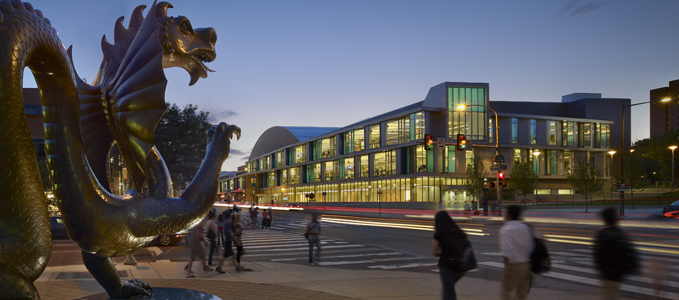 Image Source


Nursing graduate students are themselves encouraged to become groundbreakers at Drexel University. How? Through the university's cutting-edge master's degree in Innovation and Intra/Entrepreneurship in Advanced Nursing Practice. As the university puts it, the online course is "designed for the graduate nursing student who seeks to reinvent and transform" and gives such students the opportunity to show off their entrepreneurial and intrapreneurial talents by lending them the "tools to redesign and improve healthcare systems big and small." The program is ideal for those who aim to test the imaginative limits of nursing in the future, whether as clinicians, executives or teachers.
2. University of Pennsylvania – Philadelphia, Pennsylvania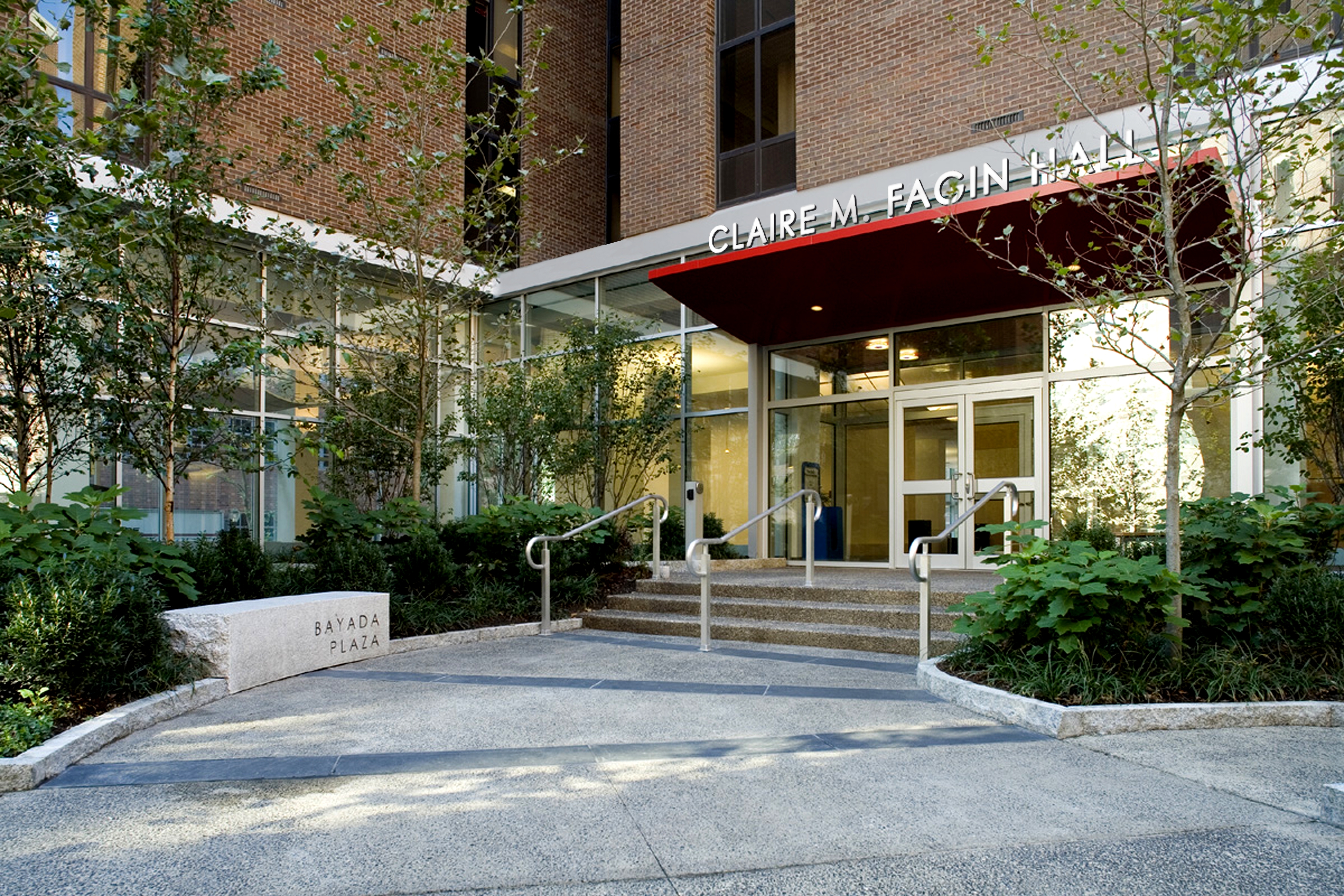 The master's in nursing curriculum at the University of Pennsylvania has been described as "one of a kind." This is down to the incredible scope of its 18 options, which span registered nurse practitioner, advanced practice specialist and administration programs. Another unique aspect of the Philadelphia-based school is its Helene Fuld Pavilion for Innovative Learning and Simulation. This "pioneering educational center" gives graduate students the chance to acquire and use sophisticated skills in a simulated medical environment, including potentially valuable experience of unusual but highly problematic conditions. Filming of interaction inside the Pavilion also provides the opportunity for students to take stock of, evaluate and learn from their performances.
1. Johns Hopkins University – Baltimore, Maryland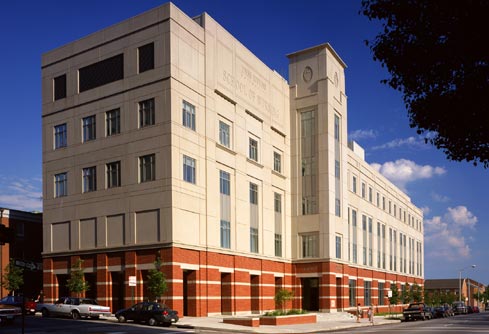 Image Source


Johns Hopkins University School of Nursing has firmly established itself as one of the foremost in the nation. Its master's in nursing program was named joint first in the country by U.S. News & World Report in 2011, and the school was deemed a Center of Excellence in Nursing Education by the National League of Nursing in 2013. In the degree course, students will, we're informed, "take innovative interdisciplinary approaches to resolve healthcare problems." For those looking to themselves eventually teach, the school's outstanding master's of education in the health professions – a joint effort between its nursing, medicine, business, education and public health schools – will enable graduates to efficiently train their successors in various medical careers.
About the Selection Methodology
To source entries for this piece, we studied rankings of the top graduate schools for nursing in the U.S., including such sources as US News & World Report, as appearing here would suggest that universities are leading the way in nursing education. We then looked into how innovative such universities are and what substantiates this.
We also consulted resources on cutting edge nursing programs, including such sources as Nursing School Hub, as a further guide to specific schools and their innovative features, be they facilities or educational methods and options. As above, we then looked further into the programs themselves at source.
We also independently searched for schools that assert that they are innovative or have pioneering elements accessible to master's in nursing students. We then picked those schools that back these claims up with groundbreaking teaching methods, courses or facilities through which nursing grad students can learn.